All you need to know: MLB news, rumors for Jan. 25
Our nightly roundup of the day that was in MLB news and rumors. Hint: There wasn't much. Click on through and spend a minute for the very brief catch-up.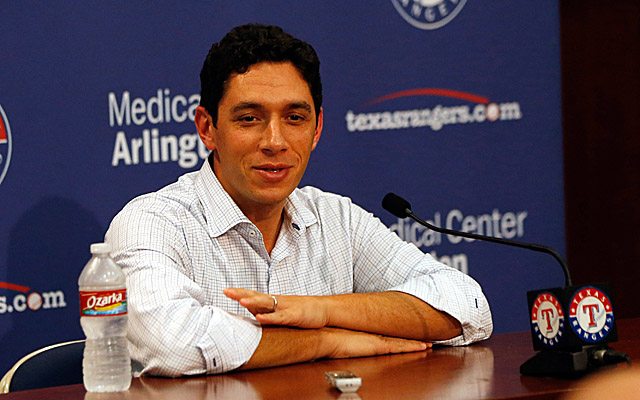 MORE: FA tracker: position players | FA tracker: pitchers
Spoiler alert: You won't need to set aside much time to read this. It was an unbelievably boring day in terms of actual news concerning Major League Baseball.
SIGNINGS
Brewers: Outfielder Jeremy Hermida has been signed to a minor-league deal, per club announcement.
Phillies: Pitcher Barry Enright has been inked to a minor-league deal, according to himself on Twitter.
REPORTS, RUMORS AND SPECULATION
Indians: If free agent starter Ubaldo Jimenez can't land a three-year (or more) deal, Paul Hoynes of the Cleveland Plain Dealer believes both the Indians and Jimenez would "jump at the chance to sign a one-year deal." It may come to that, as pitchers and catchers report to camp very soon.
Rangers: On the heels of losing Derek Holland for a large chunk of the season, general manager Jon Daniels has made it clear that the club is searching for pitching depth (ESPN Dallas). Also, don't expect a Michael Young reunion. Daniels does, however, want Young to retire as a Ranger when he makes that decision.
Rays: The likelihood of David Price not getting traded is increasing by the day, notes MLB.com's Bill Chastain. It really does feel like the time for a Price trade has come and gone, but one can never tell when a team desperate to add an arm for this season (Arizona, perhaps?) knocks the Rays over with an offer they can't refuse.
Tigers: General manager Dave Dombrowski said that he would "be surprised if we made any major moves" during the remainder of the offseason. So the Nelson Cruz rumors can probably be put to bed.