All you need to know: MLB news, rumors from Feb. 25
Our daily roundup of news, notes and injury updates. Included: Angels, Cardinals, Dodgers, Marlins, Nationals, Orioles, Padres, Rockies, Mets, Rays, Ervin Santana and Johan Santana.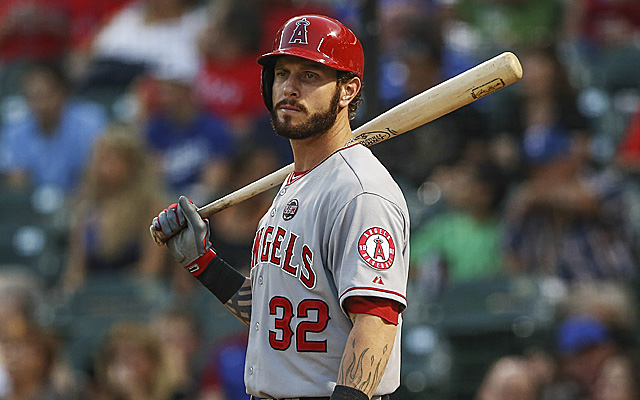 MORE: Spring Training | FA tracker: position players | FA tracker: pitchers
It's babysteps, sure, but teams have begun intrasquad action leading up to actual spring training games. Thus, much more of the bulk of these updates will now start to focus on the injury updates. Still, we have three free agents with draft compensation attached still sitting around unsigned and trade rumors persist.
So let's dive in.
INJURY UPDATES
Los Angeles Angels : Josh Hamilton left camp on crutches Tuesday due to a strained left calf. He'll be reevaluated in a few days but doesn't expect the issue to impact the regular season (latimes.com). Also, C.J. Wilson took a liner to the head, but it appears that he's come out of the incident fine.
St. Louis Cardinals : Trevor Rosenthal cut a bullpen session short Tuesday due to a right groin strain, but he said it's very minor and that during the regular season he'd just pitch through it (MLB.com). Also, Jaime Garcia needs to visit Dr. James Andrews about his surgically-repaired throwing shoulder.
Los Angeles Dodgers : Center fielder Matt Kemp will undergo an MRI on his surgically-repaired left ankle Friday. He hasn't run outdoors since the surgery, so a clean MRI will help him progress in his rehab (latimes.com).
Miami Marlins : Closer Steve Cishek has battled through a neck issue and is now pain free (sun-sentinel.com).
Washington Nationals : Reliever Ryan Matteus has been dealing with chest pains and an MRI revealed costochondritis, which is (via washingtonpost.com), "inflammation of the joint between the joint that connects the sternum and ribs." He's out until the pain goes away while he's on anti-inflammatory medication.
Baltimore Orioles : Infielder Alexi Casilla has a pulled right hamstring and hopes to only miss two or three days (baltimoresun.com).
San Diego Padres : Chase Headley 's original diagnosis of a calf strain was confirmed by an MRI. He's out two to three weeks (Padres.com).
Colorado Rockies : Starting pitcher Jhoulys Chacin 's MRI revealed nothing more than inflammation in his throwing shoulder. He'll stay shut down for at least a week before attempting to again start throwing (denverpost.com).
NEWS, RUMORS and SPECULATION
Angels: The club and superstar Mike Trout are still discussing a huge extension in the ballpark of $150 million.
Ervin Santana : The free agent still has an asking price of four years and $50 million, which is very reasonable considering Ubaldo Jimenez just got precisely that last week. Jon Heyman has the details.
Johan Santana : He's a free agent and did a showcase for interested clubs, but he was only sitting in the high-70s with his fastball.
New York Mets : See Tampa Bay Rays entry.
Rays: They've joined the Mets in the sweepstakes to trade for Seattle Mariners youngster Nick Franklin . Heyman's got the story.
Harrison has a thing for ending no-hit bids

Hill was close to perfect across regulation but it turned out to be all for nothing in the...

Plus Hank Aaron weighs in on Colin Kaepernick, Trevor Rosenthal hits the DL, and more
Davis should help fortify the Red Sox outfield

Whether or not Mike Matheny will adjust is to be seen

Hammerin' Hank wants to see Kaepernick get another shot in the NFL