All you need to know: MLB rumors, news roundup for Feb. 3
Here is a recap of Monday's hot stove news, with a healthy dose of Diamondbacks signings and rumors.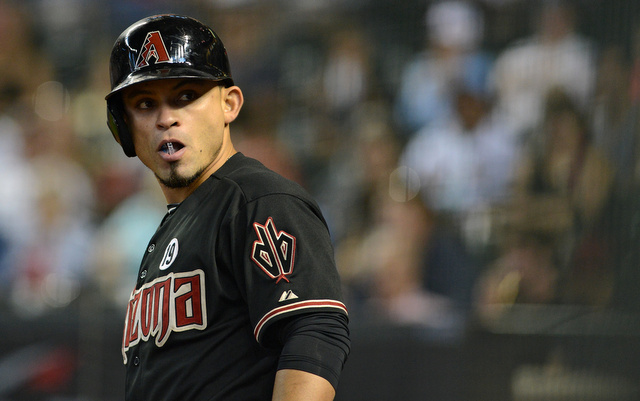 MORE: FA tracker: position players | FA tracker: pitchers
Now that the Super Bowl is in the rear-view mirror, spring training is the next significant sports event on the calendar. Other than the upcoming Winter Olympics, I guess. Here is a recap of Monday's hot stove news.
EXTENSIONS
<strong>Diamondbacks</strong>: Signed GM Kevin Towers and manager Kirk Gibson to contract extensions beyond 2014. Terms were not disclosed.
FREE AGENT SIGNINGS
<strong>Astros</strong>: Agreed to a one-year contract with RHP Jerome Williams. He will join their rotation, not their bullpen.
<strong>Mets</strong>: Signed RHP Kyle Farnsworth to a minor league contract with an invitation to spring training. He will earn a $1 million base salary with another $1.5 million in incentives if he makes the team.
<strong>Rangers</strong>: Signed RHP Armando Galarraga to a minor league contract, the team announced. He did not receive an invitation to big league spring training, however.
AVOIDED ARBITRATION
Diamondbacks: Signed OF Gerardo Parra to a one-year contract worth $4.85 million. (Arizona Republic)
RUMORS & SPECULATION
LHP Oliver Perez, RHP Francisco Rodriguez, RHP Suk-Min Yoon & UTIL Jeff Baker: All are said to be "very close" to signing.
Diamondbacks: Planning to make one last run at the free agent market before spring training. Pitching, specifically a starter to round out the rotation, is their top target. (MLB.com)
Mets: Still seeking a "closer type" reliever even after signing Farnsworth. RHP Fernando Rodney is said to be their top target, though they are unlikely to land him. (ESPN New York and Newsday)
Josh Harrison doesn't sound pleased Gerrit Cole and Andrew McCutchen have been traded away

The team's media contracts expire following the 2019 season

San Francisco could use more help in the outfield and at the back of the rotation
The White Sox, Athletics, Orioles and Marlins are the holdouts after the Blue Jays and Angels...

Molina's deal expires after the 2020 season

Sheffield has the numbers to make it to Cooperstown, but he has received very little suppo...