All you need to know: MLB rumors, news roundup for Nov. 24
Two signings headline Sunday's hot stove action. Here's a recap.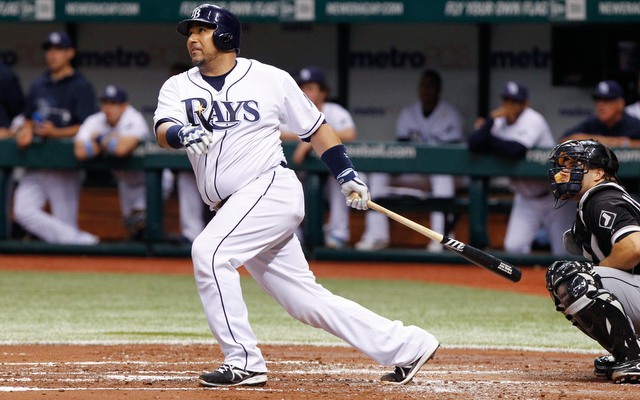 MORE: FA tracker: position players | FA tracker: pitchers
Late last night, the Yankees and Angels agreed to sign catcher Brian McCann and reliever Joe Smith, respectively. Obviously one of the two deals was bigger than the other. Sunday morning, the reigning NL champs got in on the action by shoring up a huge roster hole.
Before we get into Sunday's news, make sure you head on over to Jon Heyman's blog. He has updates on the Yankees in the wake of the McCann signing as well as an update on talks between MLB and NPB about revisions to the posting system. Those need to be finalized before Masahiro Tanaka can be made available.
Here's a recap of all the hot stove news on a relatively slow Sunday.
SIGNINGS
• Cardinals: Signed IF Jhonny Peralta to a four-year contract worth $53 million. He will take over the shortstop position full-time, where St. Louis received close to zero production in 2013.
• Rays: Re-signed C Jose Molina to a two-year contract that is believed to be worth $4.5 million. He'll be tasked with handling a young pitching staff that could get even younger if David Price is traded.
RUMORS & SPECULATION
• Marlins: Interested in both RHP Phil Hughes and C Dioner Navarro. They figure to seek veteran players looking to rebuild value on short-term contracts.
• Orioles: Will not re-sign LHP Tsuyoshi Wada. They signed him to a two-year, $8.15 million deal two offseason ago, but he never pitched for them due to continued injury problems, including Tommy John surgery. (MASNSports.com)
• Twins: C Jarrod Saltalamacchia is on their radar. The team announced Joe Mauer will move to first base full-time next season, so they need to find a catcher for the first time in a long time. (Boston Globe)
Wright was arrested at his home Friday

The former Tigers teammates were voted into Cooperstown by the 16-person Modern Era Commit...

The Yankees still have room for a good-sized signing even after Saturday's trade with Miam...
St. Louis gets some much needed help for their bullpen

Keep tabs on the top 50 free agents right here

Morrow thrived with the Dodgers last season