Allen Craig ready to be placed on World Series roster
After being out since Sept. 4 with a foot injury, Cardinals All-Star Allen Craig has declared he's ready to be placed on the World Series roster.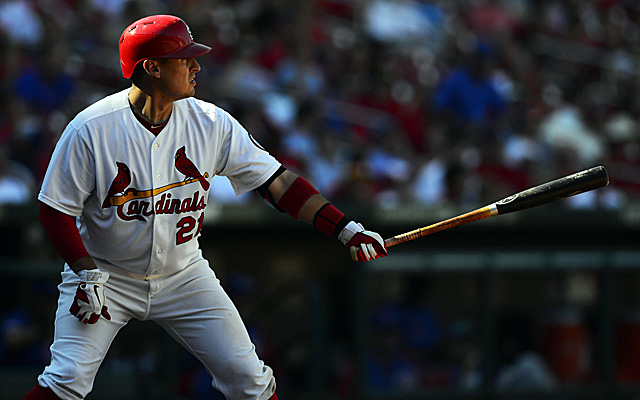 Cardinals-Red Sox World Series: Who has the edge?
Heading to their World Series date with the Boston Red Sox, the St. Louis Cardinals are set to get an offensive boost. All-Star first baseman Allen Craig has been declared recovered sufficiently from the foot injury that has sidelined him since Sept. 4 and expects to be placed on the World Series roster.
Craig told reporters Sunday (via Associated Press) that he expects to serve as the designated hitter in Game 1 Wednesday night.
Craig, 29, hit .315/.373/.457 with 29 doubles, 13 homers and 97 RBI in 134 games this season. Matt Adams has been filling in for Craig quite admirably at first base and having both bats in the lineup is a huge boost for the Cardinals.