Angels say uncle, release Joe Blanton
Despite their pitching depth concerns, the Angels have released right-hander Joe Blanton.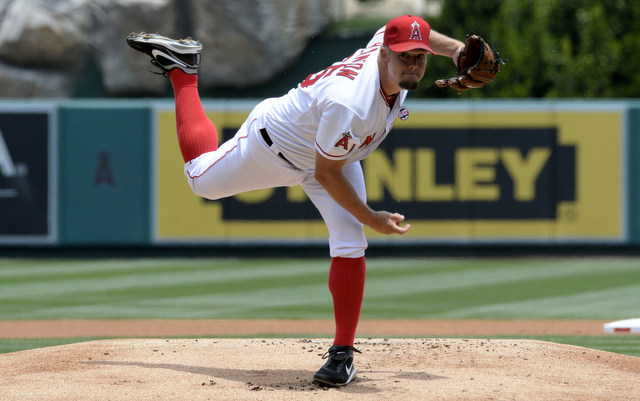 MORE: Spring Training | Scoreboard | Team previews
The Angels have finally cut ties with Joe Blanton, the team announced on Wednesday. He has been released.
Blanton, 33, had a 6.04 ERA (62 ERA+) in 132 2/3 innings for the Halos last season, good for -2.0 WAR. He lost a ton of weight over the winter but still allowed 16 runs in 20 1/3 Cactus League innings.
The Angels signed Blanton to a two-year, $15 million contract last winter. They are still on the hook for his $7.5 million salary in 2014, less the pro-rated portion of the league minimum if another team signs him.
Despite his awful 2013 season, Blanton has a track record and another team will likely give him a chance as a depth arm, especially since he'll only cost the league minimum.
Pawol is expected to umpire in the minors again come the regular season

No. 3 Texas Christian is looking to ruin Long Beach State's return home

Martinez's physical isn't taking much longer than usual
The Rangers have a lot riding on Mike Minor and Matt Bush

Though the process is far from complete, taxpayers got good news Thursday

Dickerson had been designated for assignment by the Rays last week