Appeals court upholds Barry Bonds' conviction
Nearly six years after charges were filed, a federal appeals court upheld Barry Bonds' conviction concerning his PED testimony.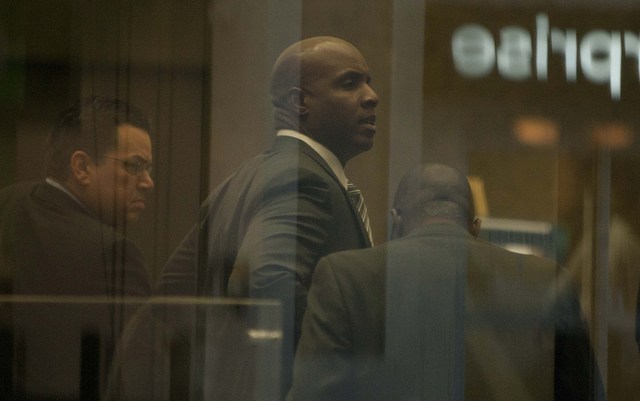 More MLB: Scoreboard | Standings | Probable Pitchers | Sortable Stats | Odds
A federal court upheld the conviction of long-time big leaguer Barry Bonds on Friday, according to the Associated Press. He was convicted of obstruction of justice in connection to his grand jury testimony about performance-enhancing drugs. Here's more from the AP:
"The statement served to divert the grand jury's attention away from the relevant inquiry of the investigation, which was Anderson and BALCO's distribution of steroids and PEDs," [Judge Mary Schroeder] wrote. "The statement was therefore evasive."

Schroeder and her two colleagues also rejected his arguments that the trial judge had issued improper jury instructions.

"We conclude there was sufficient evidence to convict Bonds of obstructing justice," Schroeder said.
Bonds, 49, testified in 2003 under a grant of immunity and denied knowingly using any kind of PED provided by BALCO or Anderson. He was convicted in April 2011 and sentenced to 30 days house arrest and two years probation. Prosecutors sought a 15-month prison sentence.
Bonds was originally indicted on four counts of perjury and one count of obstruction of justice in November 2007. The trial was set to begin in March 2009 but was delayed until March 2011.
The Diamondbacks outfielder was not impaired, he was just going way too fast

MLB can unilaterally implement rule changes, which will also include limits on mound visit...

If the MLBPA wants to fix MLB's economic system, it should push for more money for young p...
Fans aren't happy Gerrit Cole and Andrew McCutchen have been traded away

Acuna is arguably the best prospect in baseball

Kent had a good career, particularly with the bat