As Astros lose and lose, Bo Porter's positive message will be tested
Bo Porter is losing at a rate almost unheard of for a first-time manager. Will his optimism survive the Astros' lack of talent?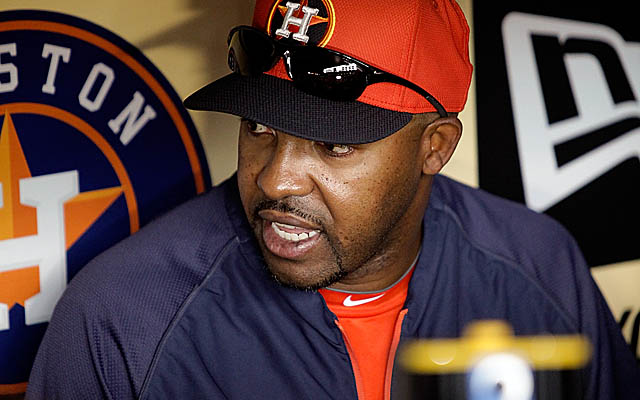 Bo Porter says he'll be fine. The people around Bo Porter say he'll be fine.
"He understands that losing's not fun," Astros bench coach Eduardo Perez said. "But he understands that coming to the ballpark the next day is the best remedy."
Unless you're coming back to the 2013 Astros.
The Astros can make all the rotation changes they want (two so far, with many more to come). The Astros can have all the players-only meetings they want. (Jose Veras reportedly called one after the weekend sweep by the Tigers.)
They're still going to lose, at a crazy rate. They're still going to test their manager's seemingly endless enthusiasm and optimism.
In the division play era (back through 1969), only two first-year, first-time managers have lost as many games as fast as Porter has.
His Astros are 8-24. Alan Trammell's 2003 Tigers were 7-25 at the same stage, on the way to a near-record 43-119 finish. Larry Bowa's 1987 Padres were also 7-25, and somehow recovered to lose only 97 games.
The idea of avoiding 100 losses seems wildly overoptimistic for Porter's Astros, but he insists he's ready to deal with whatever comes his way.
"I consider myself as tough as they come," Porter said. "At the end of the day, I'll still be standing."
At the end of the day, will the players still be listening, or will Porter's positive message start sounding terribly out of place?
As the losses keep coming, we'll find out.
Neither Josh Donaldson nor Brian Dozier have talked about a new contract extension

Francisco leads the Dominican Winter League with seven home runs

Thome deserves enshrinement and here's why the case against him does not hold up
The Twins have already fortified the bullpen with Addison Reed, and now they want to address...

The Orioles likely want pitching, and the Indians have plenty of it

Halladay died in a November plane crash off the coast of Florida