Aside from the Yankees, it has been a quiet offseason in the AL East
The Yankees are spending like crazy, but the other four AL East teams have been relatively quiet this winter.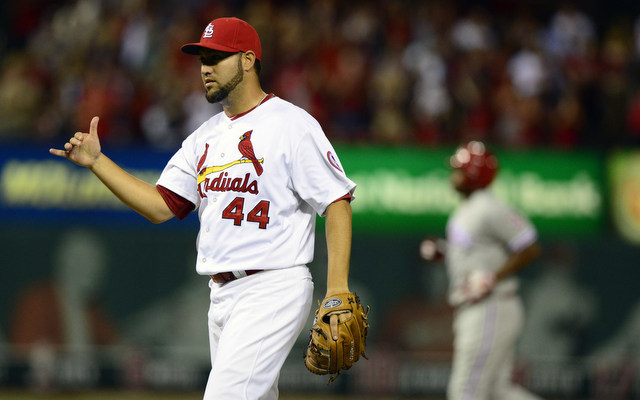 MORE: FA tracker: position players | FA tracker: pitchers
Earlier on Wednesday, the Yankees continued their offseason shopping spree by agreeing to a seven-year, $155 million contract with right-hander Masahiro Tanaka. Tanaka will join Jacoby Ellsbury, Brian McCann and Carlos Beltran among the many new faces in the Bronx next season.
Outside of New York, the rest of the AL East has had a relatively quiet winter. In fact, you could make a very strong argument the Yankees are the only team in the divison to actually make improvements this offseason. The other four clubs have made minor moves to upgrade the margins of their rosters, but nothing substantial. Here's a look at their offseasons so far.
Baltimore Orioles
Notable Additions: OF David Lough , OF/DB Delmon Young , RHP Ryan Webb , 2B Jemile Weeks
Notable Losses: RHP Scott Feldman , RHP Jason Hammel , RHP Nate McLouth , RHP Jim Johnson
The Orioles almost added Grant Balfour a few weeks ago, but they saw something they didn't like in his physical and walked away from their two-year contract agreement. The team sent Johnson to the Athletics in a cost-saving trade and so far haven't put those savings back into the team (thanks to Balfour falling through). Webb is an underrated reliever and Lough is a quality extra outfielder, but Weeks hasn't hit these last few years and Young keeps getting chances only because he's a former first overall pick. Is it possible Baltimore's best year during this current window of contention was 2012?
Boston Red Sox
Notable Additions: RHP Burke Badenhop , RHP Edward Mujica , C A.J. Pierzynski , OF Grady Sizemore
Notable Losses: SS Stephen Drew , OF Jacoby Ellsbury , C Jarrod Saltalamacchia
It's good to be the defending World Champions, but the Red Sox have lost three everyday players this offseason and have only replaced one of them so far. (Drew is still unsigned and may still return.) Youngsters Jackie Bradley Jr. and Xander Bogaerts are impressive and are expected to step into the lineup, but prospects are suspects until they prove otherwise. The team will benefit from having a full year of Jake Peavy , but otherwise I'm not sure the Red Sox improved at all this winter. Luckily for them they were at a very high starting point.
By the way, Mujica's two-year, $9.5 million contract is the largest contract given to a new player (meaning someone who wasn't re-signed) by the four non-Yankees AL East teams this winter. Two years, $9.5 million. That's it.
Tampa Bay Rays
Notable Additions: RHP Heath Bell , UTIL Logan Forsythe , C Ryan Hanigan
Notable Losses: IF Kelly Johnson , RHP Fernando Rodney , LHP Alex Torres , RHP Jamey Wright
Based on ERA, the Rays have lost their three best relievers from last season (min. 50 IP). Adding Bell will help, but he can be shaky and home run prone at times, not unlike Rodney. Hanigan will be a big upgrade behind the plate but otherwise Tampa is counting on full seasons from Wil Myers , Alex Cobb and Chris Archer to improve their record. The Rays did what they always seem to do, retool rather than overhaul.
Toronto Blue Jays
Notable Additions: C Dioner Navarro
Notable Losses: C J.P. Arencibia , OF Rajai Davis , RHP Josh Johnson
All signs point to the Blue Jays adding a pitcher in the coming weeks and Ubaldo Jimenez is said to be their top target. Otherwise Toronto has done very little aside from adding Navarro, who should be a nice upgrade over Arencibia even if he fails to repeat his big 2013 season. The Blue Jays made most of their big moves last winter, now it's about incremental upgrades and getting the most out of the players they acquired a year ago.
Check out all of Sunday's action, including a single-season record getting closer to falli...

Judge's 48 homers trail only McGwire's 49 in single-season rookie history

The Reds still have one of the best hitters in the game in Joey Votto and a rising star in...
Maxwell joins a growing movement across sports

The Yankees punched their ticket to the playoffs with a win over the Blue Jays on Saturday

Sabathia's stance seems to be an increasingly popular one among athletes