Astros issue statement denying massive profitability
Forbes reported the Astros are making a record profit this season. The Astros have now said that is inaccurate.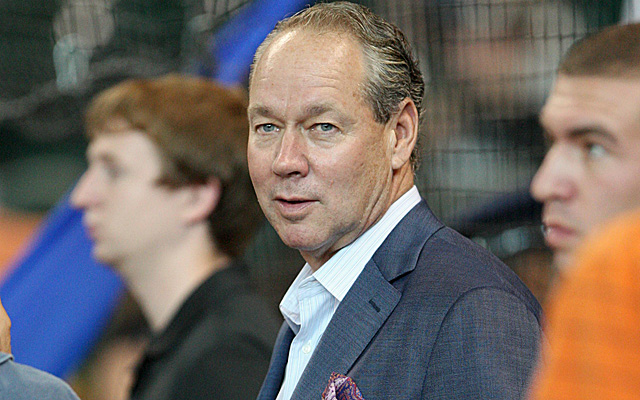 More MLB: Scoreboard | Standings | Probable Pitchers | Sortable Stats | Odds
As pointed out in this very space earlier Monday, Forbes magazine released a report that stated the Astros are the most profitable team in the history of baseball. The report also indicated the Astros will make more money this season than the last six World Series champs combined.
The Astros have now issued a press release in order to refute the report. Here it is:
We are very disappointed that, earlier today, Forbes released an article that includes significant inaccuracies relating to the Astros' finances. The Astros do not disclose financial information. However, as MLB will confirm, the information reported in the Forbes article relating to the Astros' revenues, the Astros media rights fee from CSN Houston, and CSN Houston's per subscriber rate are all significantly inaccurate. As a result, the conclusion about the Astros operational profit is significantly inaccurate.

The Astros will continue to operate the team in a fiscally responsible manner that will make the City of Houston proud. We are very excited about our accomplishments and we remain steadfast in our commitment to this rebuilding process. We have established a basis of young talent on our MLB roster that will continue to improve. And our minor league system is now one of the best in MLB. As our young prospects develop, we will move them up to the Major League roster and increase our payroll to a level that will allow the Astros to compete for World Championships. The success of CSN Houston is a vital piece of that process and we continue to work toward establishing full distribution.
So why would a team be so worried about a news outlet reporting that they're making tons of money? Well, to stave off criticism.
For the third straight season, the Astros are the worst team in the majors. As things stand right now, it's not particularly close, either. Meanwhile, they have the lowest payroll in the majors at around $26 million. Even the much-maligned Marlins are over $50 million.
Additionally, Astros ticket prices ($30.09 average per seat, per game) are more expensive than the league average ($27.73), according to Team Marketing Report's fan cost index.
Not only that, but the Astros' TV deal is with CSN Houston, which isn't carried on DirecTV, Dish Network, AT&T Uverse, Time Warner or Suddenlink Communications. Reports from the area say that the channel is only available in about 40 percent of the households.
So, yes, there's plenty to be disgruntled about from Astros' fans point of view if the Forbes report is indeed true while the Astros definitely need to publicly say they aren't making $99 million this season.
While everything in the statement about the minor-league system is true, it's still gotta be a tough pill to swallow for loyal Astros fans
Does the Jackson signing mean the Giants are out on Lorenzo Cain?

Acuna edged out Shohei Ohtani and Vladimir Guerrero Jr.

There's no reason to run over the cases for and against Bonds, so let's have fun instead
The coveted right-hander would certainly be a fit in Milwaukee

We rate the best mustaches from random baseball cards because, why not?

Colon wants to break a Dennis Martinez record