Astros reluctant to trade young starters, listening on Qualls, Sipp
Houston's had a rough summer, and nothing is likely to happen at the trade deadline to make up for that.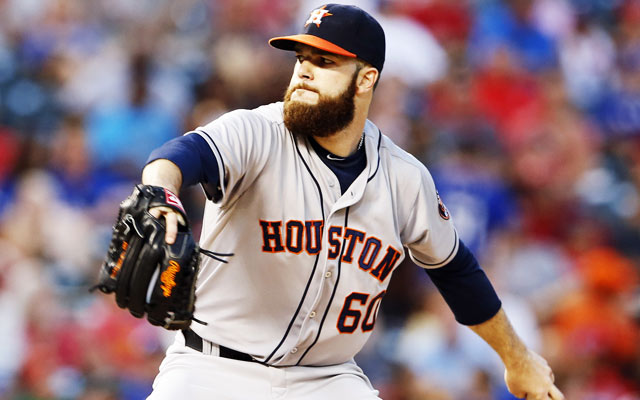 If anyone's looking for the Astros to make up for their well-documented misstep at the amateur signing deadline by making a big splash at the trade deadline, well, it's probably not happening.
Veteran starter Scott Feldman's $30 million, three-year contract probably precludes him from being seen as a key piece (like he was a year ago), and rival executives say the Astros seem reluctant to deal young starters Dallas Keuchel and Jarred Cosart, which should limit their deadline excitement. While Houston's young rotation has generally been a strength of the team, one rival exec opined that the Astros should at least listen, noting that while it's solid that "that's not a rotation to build around."
With word that nothing came together earlier when the Red Sox and Giants were believed interested in outfielder Dexter Fowler, who's now on the disabled list, and not much buzz around catcher Jason Castro at this point, the most likely trade pieces may be veteran relievers Chad Qualls and Tony Sipp, who've been effective.
The Tigers are said to have inquired about Qualls while the Angels, Braves and Orioles are among teams that fit for Sipp, who's said to have drawn the most interest of any Astros player. In any case, there would appear to be no deal forthcoming that could make up for the deadline losses of promising kid pitchers Brady Aiken, Jacob Nix and Mac Marshall.
We heard about it being awful for years, but was it?

Then again, three trades in four days might be behind Jerry Dipoto's usual pace

Ohtani is arguably the best hitter and pitcher in Japan
The O's need rotation help, and Cobb is available for hire

The Red Sox and Cardinals are expected to make trade offers next

The free agent first baseman may be a fit in St. Louis