Athletics reach 10-year lease agreement to stay in O.co Coliseum
The Oakland Athletics have reached a 10-year lease agreement to remain in O.co Coliseum.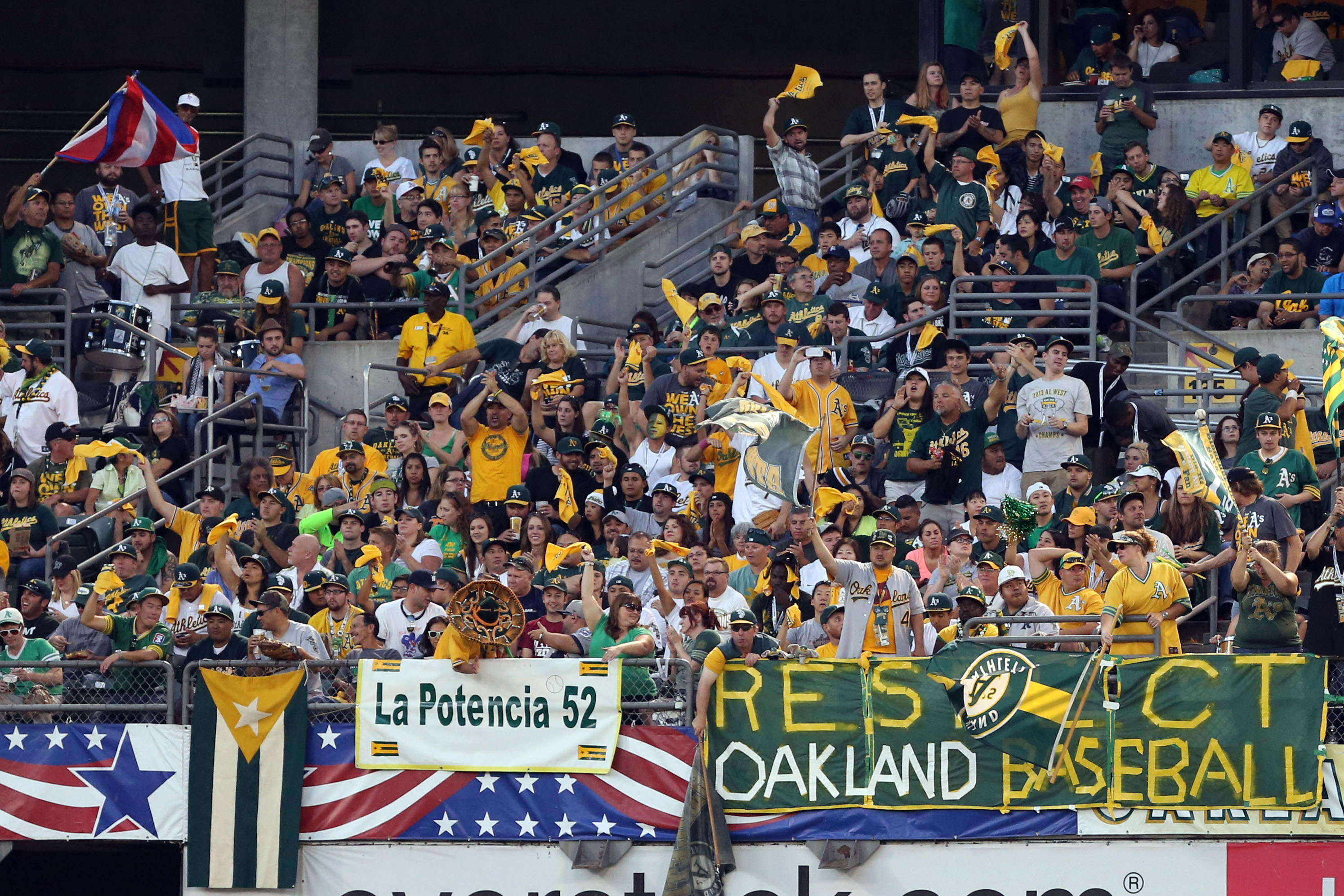 More A's: Cespedes wants to defend HR Derby title
The Oakland Athletics have come to an agreement to stay in O.co Coliseum for the next decade, according to the Associated Press. The 10-year deal is still subject to approval by the city of Oakland, among other groups.
The A's would obviously love a new stadium, but they haven't been able to come to an agreement on a new ballpark in Oakland and Major League Baseball has blocked the club's potential move to San Jose. At least one area in Oakland appears to be unacceptable as well.
"Howard Terminal as a potential ballpark site has been and is totally rejected by MLB and the A's," A's owner Lew Wolff said in an email to The Associated Press.
"I continue to believe that the Athletics need a new facility and am fully supportive of the club's view that the best site in Oakland is the Coliseum site," said commissioner Bud Selig (AP). "Contrary to what some have suggested, the committee that has studied this issue did not determine that the Howard Terminal site was the best location for a new facility in Oakland."
The two-time defending AL West champions entered Wednesday with the best record in baseball but continue to play in a stadium that has had sewage issues multiple times in the past year. It's also the only venue in Major League Baseball that doubles as an NFL home stadium and let's not forget about the light tower outage earlier this season. 
Leases can be broken, so let's not overreact and think this means the A's can't have a new stadium until the lease is expired. Still, there hasn't been anything confidence-inspiring in new ballpark discussions.
Wright was arrested at his home Friday

The former Tigers teammates were voted into Cooperstown by the 16-person Modern Era Commit...

The Yankees still have room for a good-sized signing even after Saturday's trade with Miam...
St. Louis gets some much needed help for their bullpen

Keep tabs on the top 50 free agents right here

Morrow thrived with the Dodgers last season