Aug. 1 MLB Weekend Watch List: Many new faces in new places
What to watch this weekend? All the players who were traded at the deadline debuting with their new teams, of course.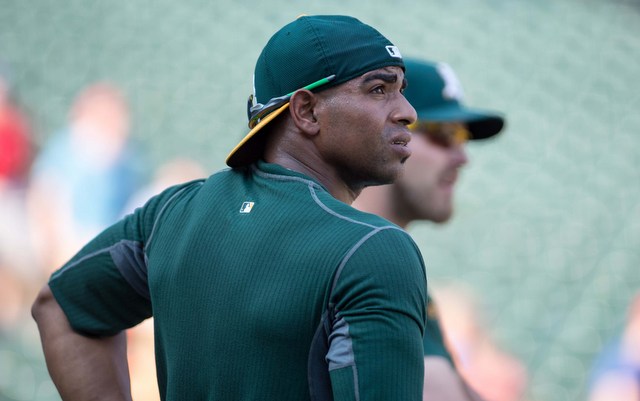 More MLB: Power Rankings | Expert Picks | Latest news & notes | Fantasy news
Now that the non-waiver trade deadline is in the rear-view mirror -- here is a recap of every trade -- let's look at ahead to the weekend and its notable storylines. Here is what to watch the next few days.
1. New faces in new places
This goes without saying following the trade deadline. These next few days will be the "honeymoon" period in which we see all the players who were traded before the deadline play their first games with their new teams. How weird will it be to see Yoenis Cespedes in a Red Sox uniform on Friday night? Answer: very.
Jon Lester is on track to make his first start for the Athletics on Saturday night, though John Lackey and David Price are still a few days away from making their first starts with the Cardinals and Tigers. Lackey would wind up making his Cardinals debut early next week against ... the Red Sox. Of course. The trade deadline is fun like that.
The first starting pitcher traded at the deadline to make his debut with his new team will be Jarred Cosart, who is listed as the Marlins' starter for Friday night's game after being acquired Thursday. Others like Martin Prado, Austin Jackson, Chris Denorfia, Andrew Miller, Drew Smyly, Gerardo Parra, Joe Kelly, Allen Craig and Asdrubal Cabrera will all don their new uniforms for the first time this weekend.
2. Brewers at Cardinals (three-game series)
The Brewers come into the weekend with a two-game lead over the Cardinals in the NL Central (and 2½ games over the Pirates), so the importance of this series is obvious. With so much league-wide mediocrity and so many wide-open races, these head-to-head meetings are incredibly important. It's the only time you can control what you do and what your division competitor does on a given night. St. Louis has won five of nine meetings with Milwaukee so far this year, and the teams will play two more series in September after this one.
3. Yankees at Red Sox (three-game series)
At this point, this series is only a footnote in the baseball world. The Red Sox are out of it and acted appropriately by selling off parts at the trade deadline -- they traded four-fifths of their Opening Day rotation (Lester, Lackey, Jake Peavy, Felix Doubront) in the past week -- while the Yankees continue to linger and hang around the race just close enough to remain relevant. This rivalry has absolutely lost some luster in recent years, but there is still definitely something cool about Yankees-Red Sox.
4. August trade candidates emerge
Trading season is not over! Teams can still make trades in August (and September too, technically) through trade waivers, which are explained here. More teams will inevitably fall out of the race in the coming weeks and look to unload some assets at the last minute. Just last year Alex Rios, Justin Morneau, Mike Morse, Michael Young, John Axford, Marlon Byrd and David DeJesus were traded in August. Heck, the 2012 Dodgers-Red Sox blockbuster went down in August. Trades can and will still be made these next few weeks, teams just have to jump through a few more hoops to make them happen.
The Twins have already fortified the bullpen with Addison Reed, and now they want to address...

The Orioles likely want pitching, and the Indians have plenty of it

Halladay died in a November plane crash off the coast of Florida
The power-hitting outfielder is headed to Toronto

Martinez could add some power to a Boston lineup void of it

It's almost that time of the year again, time for the Tebow madness to return