Awards Watch: American League Rookie of the Year
It's time to look at the candidates for the AL Rookie of the Year. It's not an impressive crop overall.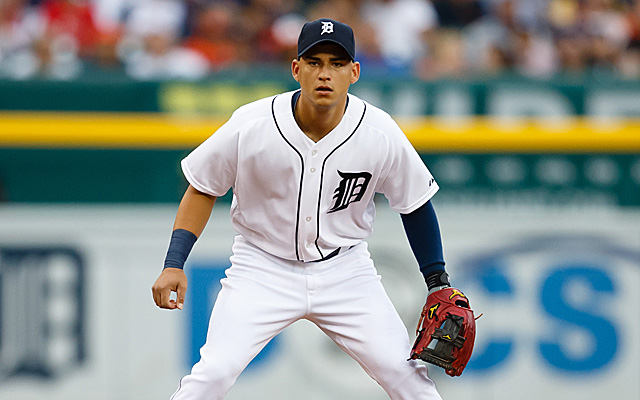 More Awards Watch: AL MVP | NL MVP | AL Cy Young | AL Cy Young | NL ROY | AL ROY | NL Manager | AL Manager
As we continue our stroll through Awards Watch this week, it's time to hit up the overall rather unimpressive American League rookie crop. As a reminder, here's the definition of a rookie.
A player shall be considered a rookie unless, during a previous season or seasons, he has (a) exceeded 130 at-bats or 50 innings pitched in the Major Leagues; or (b) accumulated more than 45 days on the active roster of a Major League club or clubs during the period of 25-player limit (excluding time in the military service and time on the disabled list).
So, with this AL group, it's not like last year where there was on obvious candidate running away with everything while a few others were having admirable rookie years. There are some players here having good years, but nothing is extraordinary -- other than a guy who has only played in 41 games. Anywho ...
Jose Iglesias, Tigers: He's having a good season, definitely. He's hitting .318 with a .361 on-base percentage and plays good defense. He has only 255 plate appearances in 69 games, doesn't offer power and isn't a great stolen base threat. Iglesias is a good player, but him leading the field for AL Rookie of the Year definitely points to a weak class.
Chris Archer, Rays: He's 6-4 with a 2.71 ERA and 1.10 WHIP. That's good, but he's only started 13 games and pitched in 76 1/3 innings. Again, that he's a major player in this race shows there haven't been any rookies play well throughout the course of the entire season.
Leonys Martin, Rangers: One of the few rookies to have gotten at least close to full playing time this year, Martin's appeared in 101 games. He's hitting .279/.325/.412 with 12 doubles, five triples, six homers, 24 RBI, 47 runs and 26 stolen bases while also provided quality outfield defense.
J.B. Shuck, Angels: He's hitting .290/.334/.375 with 14 doubles, three triples, one homer, 26 RBI and 35 runs in 87 games. The 102 OPS+ shows us he's slightly above average.
Wil Myers, Rays: The Rays have 49 games left. If he plays in every game, he'll have logged 90 games in his rookie season. Will that be enough to win the award? I believe if he laps the rest of the field with his offensive production, it's possible. As things stand, he's hitting .335/.386/.532 with seven doubles, eight homers, 30 RBI, 24 runs and five stolen bases in 41 games. This coming on a playoff-caliber team, which matters to many voters. If he maintains the rate stats and gets north of 20 homers, my guess is he'd be the winner.
It's worth noting that I'd personally vote for Myers right now, but I'm attempting to lay out how the vote would go and I believe the majority of the voters right now would think Myers has had too little time to merit the award.
In all, I believe the race is going to come down to Iglesias, Archer -- assuming his injury from Wednesday night isn't serious -- and Myers.