Baseball card of the day: Ron Gardenhire, happy minor-leaguer
Check out Twins manager Ron Gardenhire as a minor-leaguer way back yonder in 1987.
MORE: Spring Training | Scoreboard | Team previews
Please do regard what follows, and what follows, which comes courtesy of @yakyunightowl, is a card d' baseball of Twins manager Ron Gardenhire in his days as a hail-fellow-well-met infielder for the Triple-A Portland Beavers in 1987 ...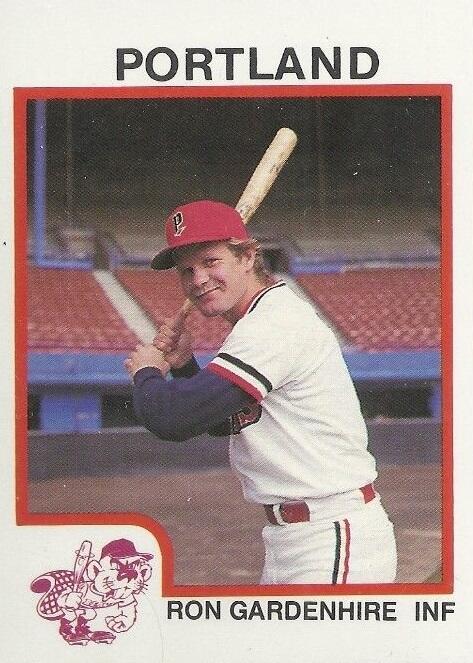 The mustache you see above is known colloquially as "good buddy to the smile of Ron Gardenhire."
While it is not a verifable fact, it is strongly suspected that Ron Gardenhire, at the time this image was captured, was The Most Contented Man in All the WorldTM. Ron Gardenhire, you see, was playing this, our baseball and, owing to his "gentleman at play; gentleman at ease" inclinations, figured that things would turn out just fine. 
In matters related, things turned out just fine for Ron Gardenhire. 
Harrison has a thing for ending no-hit bids

Hill was close to perfect across regulation but it turned out to be all for nothing in the...

Plus Hank Aaron weighs in on Colin Kaepernick, Trevor Rosenthal hits the DL, and more
Davis should help fortify the Red Sox outfield

Whether or not Mike Matheny will adjust is to be seen

Hammerin' Hank wants to see Kaepernick get another shot in the NFL