Big Red Machine's dominance as illustrated in 1970s MVP voting
In an eight-year span in the 1970s, four different Reds players won a total of six NL MVP trophies.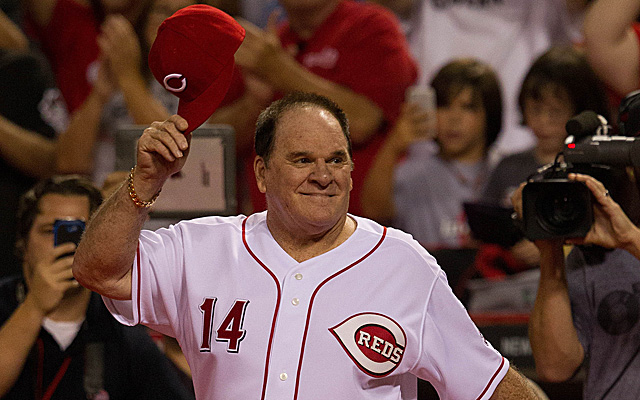 Related: Cincinnati's All-Time Single-Season team
As most baseball fans with any level of historical acumen know, the Reds of the 1970s were a dominant force in baseball, earning the moniker "The Big Red Machine." From 1970-76, the Reds went to the World Series four times, winning it twice. They also lost the NLCS, three games to two, in 1973 after winning 99 games and missed the playoffs in 1974 despite winning 98 games.
Needless to say, that was the golden age of Reds baseball. It's been put into context in myriad ways across a few generations by an assortment of writers from many different angles.
In conjunction with Wednesday's installment in our ongoing series that puts together an all-time, single-season team for each MLB franchise, though, I'd like to take this angle with the Big Red Machine: They were so stacked with position players that the MVP votes were overly laden with Reds through much of the 1970s.
Let's take a quick glance though some of those votes. Obviously taking a cursory glance at MVP voting doesn't give us nearly the full picture. That isn't the intention here. We're just looking at how many different great position players the Reds possessed in that decade and the MVP tallies are a decent indicator.
We'll link off to baseball-reference.com's full voting results, which include stats (because God bless them), and then list where the Reds players who received MVP consideration finished in the voting.
1. Johnny Bench
3. Tony Perez
7. Pete Rose
16. Bobby Tolan
21. Jim Merritt
30. Wayne Granger
One we get into the 20s, it's irrelevant because only a few votes gets one there. But two of the top three and three of the top seven? Impressive. We haven't seen anything yet, though, as 1975-76 are incredible.
1. Johnny Bench
4. Joe Morgan
12. Pete Rose
13. Clay Carroll
20. Bobby Tolan
1. Pete Rose
4. Joe Morgan
7. Tony Perez
10. Johnny Bench
23. Jack Billingham
4. Johnny Bench
8. Joe Morgan
15. Dave Concepcion
16. Jack Billingham
1. Joe Morgan
4. Johnny Bench
5. Pete Rose
15. Tony Perez
1. Joe Morgan
2. George Foster
4. Pete Rose
8. Ken Griffey
13. Rawly Eastwick
25. Cesar Geronimo
1. George Foster
15. Pete Rose
21. Johnny Bench
---
That's four different players winning six NL MVPs for the same team during an eight-year span -- without even mentioning all the top-five finishes. Simply astounding.
The Big Red Machine was great in many ways. This is but a single bulletpoint on the sparkling resume, but an impressive bulletpoint nonetheless.
Francisco leads the Dominican Winter League with seven home runs

Thome deserves enshrinement and here's why the case against him does not hold up

The Twins have already fortified the bullpen with Addison Reed, and now they want to address...
The Orioles likely want pitching, and the Indians have plenty of it

Halladay died in a November plane crash off the coast of Florida

The power-hitting outfielder is headed to Toronto