Bobby Jenks was in rehab when the Red Sox released him last year
Right-hander Bobby Jenks was checked into rehab when the Red Sox released him last summer.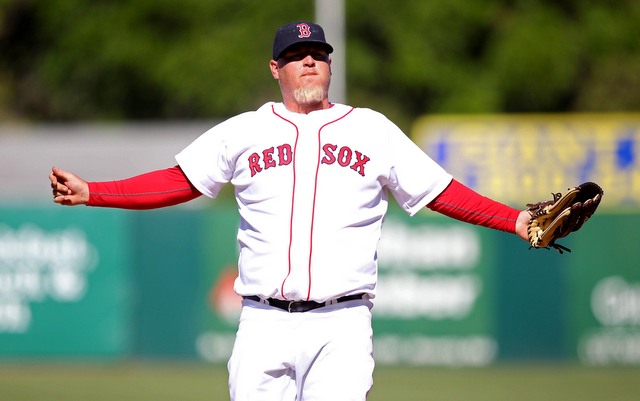 Right-hander Bobby Jenks was checked into rehab when the Red Sox released him last summer, reports Evan Drellich of MassLive.com. He was in the middle of a 45-day stay at Cliffside Malibu, a luxury rehab clinic in Southern California.
Jenks, 32, was arrested on charges of DUI and hit-and-run in Florida on March 23 of last year. He told police he "took too many muscle relaxers," then agreed to take a field sobriety test before saying "I'm going to fail it."
The Red Sox reached a settlement with Jenks and released him on July 3, two weeks before he finished rehab, according to court documents. The DUI charges were settled in December, and Jenks was required to complete a substance-abuse program as part of his probation.
"Mr. Jenks satisfactorily completed a 45-day stay for substance dependence," wrote Patricia Freebery, the clinical director of Cliffside Malibu, in a letter submitted to the Lee County, Fla., probation department in December.
Jenks signed a two-year, $12 million deal with Boston during the 2010-11 offseason. He went 2-2 with a 6.32 ERA in 19 relief appearances in 2011 before back surgery and a pulmonary embolism send him to the DL.
Before landing with the Red Sox, Jenks was a two-time All-Star who saved 25+ games five times with the White Sox. He served as the team's closer during their 2005 World Series title run as a rookie after appearing in only 32 regular-season games.
In a 2003 ESPN the Magazine feature, Tom Friend described Jenks as a heavy drinker and explored his checkered past.
CBS Sports HQ Daily Newsletter
Get the best highlights and stories - yeah, just the good stuff handpicked by our team to start your day.
Please check the opt-in box to acknowledge that you would like to subscribe.
Thanks for signing up!
Keep an eye on your inbox for the latest sports news.
Sorry!
There was an error processing your subscription.
Rodriguez says he only has himself to blame if he doesn't get inducted

Here are the day's latest hot stove rumors

Mussina and Halladay will be inducted into the Hall of Fame come July
Utah State engineering professor and baseball junkie Barton Smith joins the podcast

The next unanimous Hall of Famer may not be as far away as you might think

Get familiar with barrels, xwOBA, Sprint Speed, DRC+ and more