'Boston Globe' piece paints scary picture of Jerry Remy's son
Jared Remy, son of veteran Red Sox broadcaster Jerry Remy, is facing trial on murder charges. His past suggests it was bound to happen.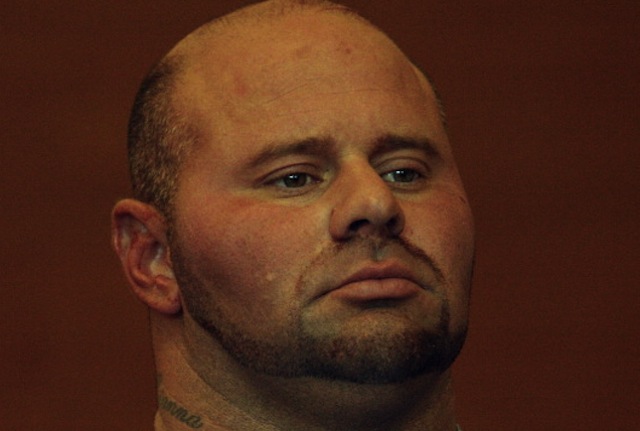 MORE: Spring Training | Scoreboard | Team previews
Jared Remy, son of longtime and beloved Red Sox broadcaster Jerry Remy, is facing trial on charges that he murdered his former girlfriend and mother of his daughter. In Sunday's Boston Globe, Eric Moskowitz has penned a lengthy, must-read investigation of the younger Remy's profoundly disturbing past. 
Here's an excerpt: 
Jared Remy was the king of second chances. A review of hundreds of pages of court files and police records revealed accounts that he terrorized five different girlfriends starting when he was 17, and that courts repeatedly let him off with little more than probation and his promise to stay out of trouble. He rarely did.

Now 35, Remy has been arrested or brought to court as the defendant in 20 different criminal cases, mostly for charges of violence against, or intimidation of, women, including his pending case for allegedly murdering his girlfriend, Jennifer Martel, in Waltham last August.

Remy has been found guilty just twice, and both times his lawyer persuaded a judge to let him walk with a suspended sentence, defying the wishes of prosecutors.

Often he benefited from victims who did not want to testify, whether from fear or forgiveness, leading prosecutors to drop the case. But even when cases seemed airtight, judges often rewarded Remy with a nearly free pass — temporary probation without the stain of a guilty finding. Most offenders are lucky to get two such reprieves. He got six.

And on more than 10 occasions while already serving probation or waiting for an earlier case to be resolved, Remy was arrested again on new charges or otherwise ran afoul of the law — a pattern of incorrigibility that would ordinarily get a person locked up.
Remy was arrested and charged with Martel's murder in August of last year. He has pleaded not guilty. 
Regarding Jared Remy's violent past, you need to read the entirety of Moskowitz's piece. It lays bare the failure of the justice system in this case, and, most of all, it lays bare the disgusting character of Jared Remy. 
As for the Remy family, they've released a statement pursuant to the Globe story that in part reads, "some of the allegations offered by sources are blatantly false."
Jared Remy's trial is tentatively set to begin in early October.
After acquiring Ian Kinsler and Zack Cozart in recent days, the Angels are trending upward

Cozart's coming off a big season as the Reds' shortstop

The veteran slugger spent the last eight seasons with Cleveland
The Padres may be poised for an active winter

Yes, Bryce Harper is going to make a lot of money next winter

Outfield prospect Clint Frazier might be part of the talks