Braves acquire lefty Scott Downs from Angels
The Braves have moved to shore up their bullpen by trading for veteran lefty Scott Downs of the Angels.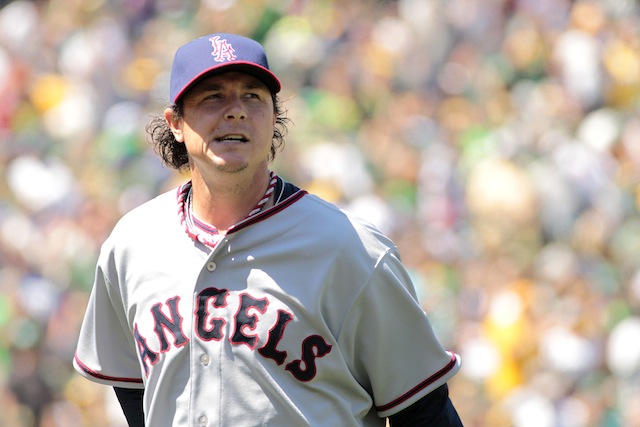 More trade deadline: Tigers pick up Veras | Does Papelbon want out? | Weekly Predictions
This season, the Braves have lost lefty relievers Jonny Venters and Eric O'Flaherty to Tommy John surgery, so it's been widely anticipated that they would seek out a left-handed bullpen arm leading up to Wednesday's non-waiver trade deadline. According to script, they've now acquired veteran lefty Scott Downs from the Angels in exchange for minor-league right-hander Cory Rasmus.
Downs, age 37, has been highly effective since converting to full-time relief work in 2007. This season, he's pitched to a 1.84 ERA, 1.26 WHIP and 2.00 K/BB ratio in 29 1/3 innings. Downs in 2013 has also limited left-handed hitters to a slash line of .196/.255/.216.
As for Rasmus, younger brother of Blue Jays outfielder Colby Rasmus, he was converted to relief prior to the 2012 season and has fared much better since. This season, he's notched a 1.72 and struck out 48 batters in 36 2/3 innings for Triple-A Gwinnett. Rasmus struggled in three appearances for the Braves in 2013.
Despite an awful month, the Dodgers are again NL West champions

The record of 38 previously belonged to Hall of Famer Frank Robinson

The report also says that Jeter had outgoing president David Samson do the firing
This wasn't a traditional hidden ball trick, but the Blue Jays pulled it off

The Tigers essentially fired Brad Ausmus on Friday, but things are going to be ugly for a...

The club made the announcement on Friday