Braves chasing Justin Upton; chances for trade of Upton or Kubel improve
The Diamondbacks are actively talking to teams about the two veteran outfielders.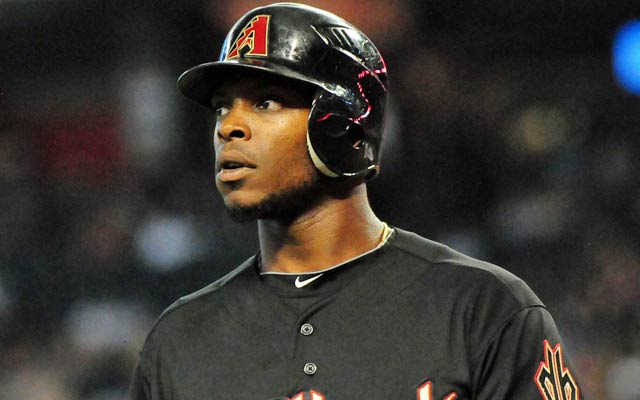 If the Braves have their way, Justin Upton could soon join his brother B.J. in Atlanta. (US Presswire)
The Braves are said to have increased their pursuit of Justin Upton recently, and sources suggest the Diamondbacks could make a trade involving either Upton or Jason Kubel within the next few days.
Arizona is said to be talking to the Orioles about Kubel, as it tries to decide which outfielder to trade. Sources suggest a move could happen in relatively quickly, if it does occur.
The Braves are said by a source to have offered a "strong'' package. The Braves, who signed older brother B.J. Upton earlier this winter, have the type of young pitching to get a deal done for Justin Upton. Arizona is also believed to like young outfielder Evan Gattis. Their bigger need is for a leadoff hitter but, at least for the moment, they seem focused on Upton.
Diamondbacks GM Kevin Towers has said he won't trade Upton unless he's able to match the offer he received from the Mariners. (Before Upton declined to waive his no-trade clause to go to Seattle.) The Braves are not one of the four teams on Upton's no-trade list, and it is believed he'd love to join his brother in Atlanta, anyway.
The Rangers, Rays and Padres have also shown interest in Upton. Though the Rangers and Diamondbacks haven't talked about Upton in a couple weeks.
While Towers said he has owner Ken Kendrick's blessing to go to spring training with extra outfielders, as one competing GM pointed out, the way things stand now, they'd have Cody Ross, their third best center fielder, in center. A trade could open things up for the young defensive outfielders, Gerardo Parra and Adam Eaton, to gain playing time.
Keep tabs on the top 50 free agents right here

Your one-stop shop for all things MLB Winter Meetings-related

The Angels knew about the first-degree sprain and still wanted to sign the potential ace, of...
The run on relievers continues with two more signings

The Yankees added Giancarlo Stanton in a blockbuster trade, though they now have openings at...

Smyly is currently on the mend from Tommy John surgery