Braves continue odd offseason with Craig Kimbrel trade
They seemed to want to compete by adding Nick Markakis, but it's been all about shaving payroll and accruing prospects ever since.
>>> MORE ANALYSIS: What the trade means for the San Diego Padres
The Atlanta Braves, two years shy of opening SunTrust Stadium, obviously are in rebuilding mode with the news Sunday night that closer Craig Kimbrel has been traded to the San Diego Padres. Such a strategy was not as obvious earlier in the offseason.
When the Braves traded slugger Jason Heyward for right-hander Shelby Miller in November, it was a hedge against Heyward's coming free agency, and it was a chance to bolster the pitching staff with an up and comer. Fair enough.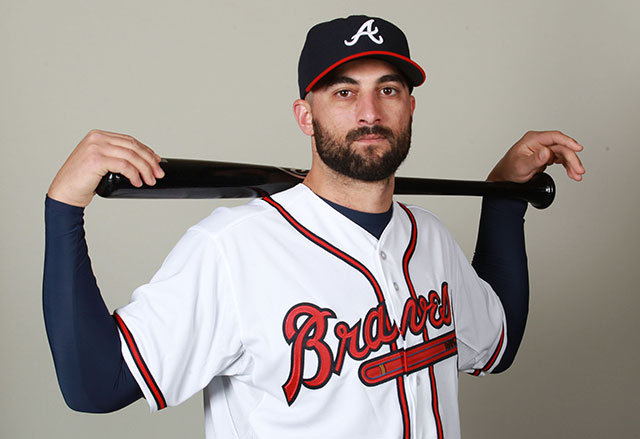 When the Braves signed 31-year-old outfielder Nick Markakis to a four-year, $44 million deal in free agency in early December, it represented a willingness to fill Heyward's void and balance the roster with a solid replacement. It seemed like the Braves wanted to improve now and compete for a playoff spot in 2015.
In late December, something changed by about 180 degrees, because the Braves traded slugger Justin Upton to the Padres for prospects, including Jace Petersen, who is the new starting second baseman in Atlanta. Upton's contract status was like that of Heyward; he is to be a free agent after this season, and new general manager John Hart said he didn't like his team's chances of re-signing Upton.
Still, as recently as January, Hart told the media the Braves wanted Kimbrel and Freddie Freeman to be part of the team's nucleus when the team moved into its new stadium in 2017. That same month, the Braves traded Evan Gattis for prospects, figuring Gattis's value wasn't going to rise. Now, with the Kimbrel deal in the books, it's beyond obvious the Braves nucleus won't look much like it does now in two years.
#Braves said they had no plans to trade Kimbrel, but they traded him. Seismic deal on eve of Opening Day http://t.co/J6s7VZepfo

— David O'Brien (@DOBrienAJC) April 5, 2015
While it's true that the best closer in baseball on a 70-win team (the Braves seem to be sliding that way) doesn't make all that much sense, it's no small accomplishment that Atlanta also got someone to take Melvin Upton, who is owed $46 million on the rest of his deal through 2017. And the Braves got San Diego's top prospect, right-hander Matt Wisler, along with outfield prospect Jordan Paroubeck, and the 41st pick in the draft. And Cameron Maybin is better than Upton, not to mention cheaper. It doesn't seem like an awful deal, though intuitively perhaps waiting until midseason would have made the yield bigger. That's also two or three more months they would have had to carry Upton, though.
preller and hart should both take bow. made trade involving bj upton with $46.35M left & no $ changed hands, just contracts

— Jon Heyman (@JonHeymanCBS) April 5, 2015
With Melvin Upton being dealt, the Braves' highest paid player this year is now Dan Uggla.

— Adam J. Morris (@lonestarball) April 6, 2015
But all of this activity makes the Markakis deal even odder. The team seemed like a few transactions away from being able to compete in the NL East, and certainly for a wild card spot. Rather than adding, they've been shedding. There's no going back on it, though it's curious the Braves knew he needed neck surgery and didn't seem to care. Spending $44 million on a public relations move (Markakis is from Georgia) in order to create goodwill for the new stadium, seems to be the only reason for the transaction. 
Does having Markakis around for the next four years make it all worth it, Braves fans?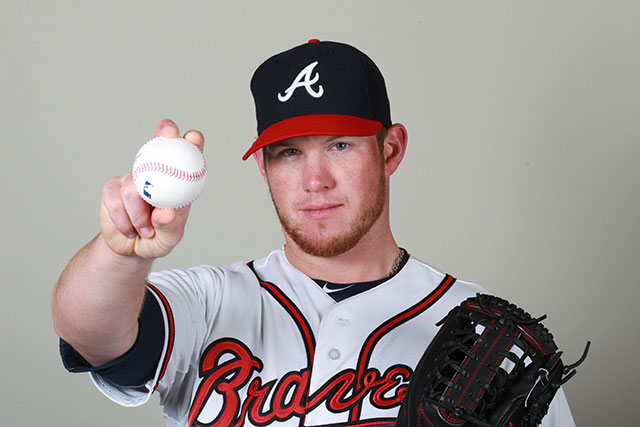 The Giants rotation is suddenly in shambles after injuries to Bumgarner and Jeff Samardzij...

Wright gets 15 games while MLB ruled there was insufficient evidence in the Sano case

Cabrera said that he's been like that his entire career, which makes it better?
The Phillies haven't had a winning record since 2011, but are they primed for a turnaround...

Souza is tasked with replacing J.D. Martinez in the Arizona lineup

Samardzija had the MRI done on Thursday following a poor start