Brett Anderson could hit trading block, especially if A's keep Colon
The A's are working from a position of strength with their rotation.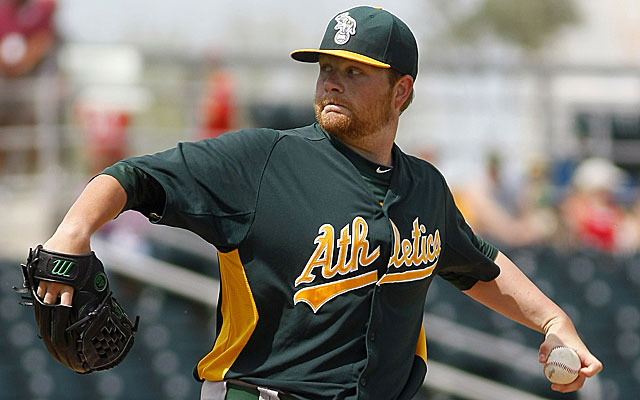 ORLANDO, Fla. -- A's left-hander Brett Anderson, the team's Opening Day starter in 2013, could become available in trade.
Whether Anderson is ultimately traded may depend on whether the A's are able to re-sign Bartolo Colon. Oakland is aiming to make a one-year deal with Colon, who turned out to be the ace of the 2013 team. Team higher-ups plan to meet with Colon's agent Adam Katz here at the GM meetings. Meantime, Anderson's name is being bandied about it.
Anderson dealt with injuries last year and finished the season 1-4 with a 6.04 ERA after dueling with Felix Hernandez on opening Day but ultimately never having the season hoped for. Foot and ankle injuries spoiled his year.
The A's also have for the rotation Sonny Gray. Jarrod Parker, A.J. Griffin, Dan Straily and Tommy Milone.
No, you're not imagining things. This MLB offseason has been very slow compared to the last...

Francesa will retire from radio next month, so he'll have plenty of free time next summer

Get your sports fans something that they'll wear all year
Get 15 percent off any order of more than $75 at CBS Sports Shop

The Twins need help in the rotation, and they may look to the trade market to find arms

Here are the bullet-points of what went down Tuesday regarding MLB and the Braves' punishm...