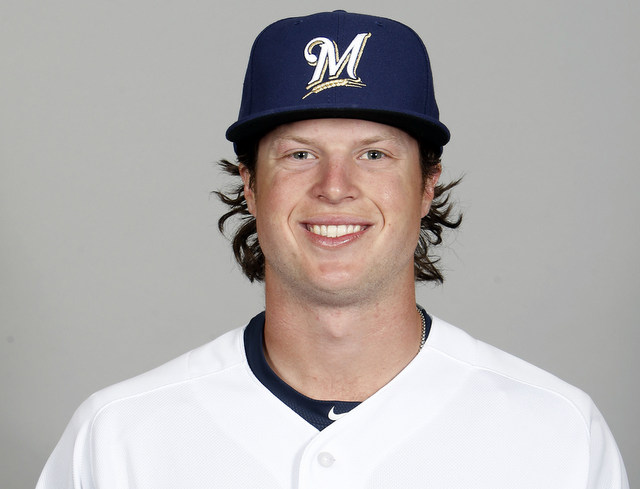 The Brewers are currently in the middle of a massive rebuild, and as part of that massive rebuild, the team acquired outfield prospect Brett Phillips from the Astros in last summer's Carlos Gomez trade. Baseball America recently ranked Phillips as the 57th best prospect in baseball.
Phillips, 21, is in big league camp with the Brewers this year. On Friday, some of his teammates got him to laugh during picture day, and well, check out this laugh:
Ladies and gentlemen, @Brett_Phillips8 - the greatest laugh in franchise history. pic.twitter.com/GpvgzrcTx4

— Kevin Holden (@321cuekevin) February 26, 2016
That is ... unique. Unique is a good word. I legitimately thought Phillips was trying to hold a laughing pose for a photo at first, but no, that's his laugh.
By the way, Phillips hit .309/.374/.527 with 34 doubles, 14 triples, 16 homers, and 17 steals in 120 games between High A and Double A last season. Kid's gonna be a star.