Brewers wait on Corey Hart, who has multiple offers
The Brewers have a strong relationship with free agent Corey Hart and would love to retain him to fill their void at first base. For now, though, they are waiting on his response to an offer.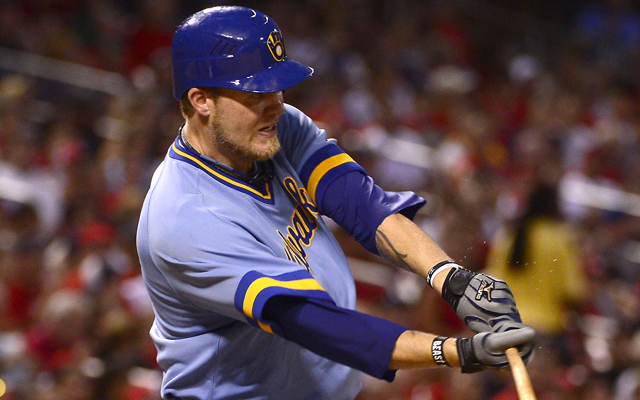 MORE: FA tracker: position players | FA tracker: pitchers | Winter Meetings updates
ORLANDO - The Milwaukee Brewers have a hole at first base and would like to fill it by retaining free agent Corey Hart. For right now, though, they are waiting on his response.
The Brewers do have an offer out to Hart, but they aren't alone, as CBSSports.com insider Jon Heyman reports that there are multiple teams with offers extended to Hart. Among those offers is one from the Mariners, who would like Hart to provide lineup protection for Robinson Cano.
The Brewers actually waited until 1 a.m. local time here Wednesday hoping to get a final response from Hart, but to no avail, reports Adam McCalvy of Brewers.com.
Hart, 31, missed all of the 2013 season with a right knee injury. In 2012, the two-time All-Star hit .270/.334/.507 with 35 doubles, 30 homers and 83 RBI.
Meantime, the Brewers can't keep all their eggs in one basket when it comes to first base, so they'll continue to kick the tires on the likes of Logan Morrison and Ike Davis via trade or someone like James Loney via free agency.
Hart is, however, their top priority. And the waiting for his decision continues.