Brooklyn's 'A-Rod Bodega' to change name
In light of recent events, a grocery in New York City no longer sees its name as a selling point.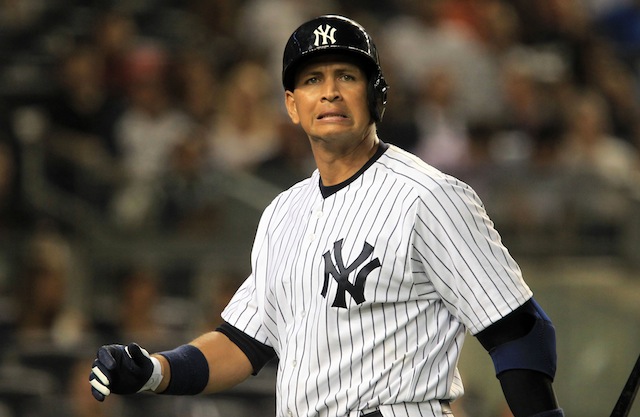 More MLB: Scoreboard | Standings | Probable Pitchers | Sortable Stats | Odds
It would appear that the toxicity of the name "A-Rod" extends well beyond the beleaguered Yankees third baseman himself.
In Brooklyn, Ricardo Rodriguez (no relation to Alex) has for 12 years owned the "A-Rod Bodega" in the Clinton Hill neighborhood. Now, though, recent events have him wondering if his branding needs some work:
"We are thinking of changing the name, because the outcry from neighbors is intolerable," the Rodriguez said in Spanish to El Diario (source: Fox News Latino). "... Back then, our [A-Rod] awning was the pride of Dominican fans. No one imagined the downfall of 'The Ace.'
And here's what a customer named Francisco Abreu had to say on the issue:
"People buy groceries here because the bodega is very beloved in this community. But the name is no longer loved. Now people pass by this store, read the name 'A-Rod' in huge blue letters and they ask themselves 'What are they thinking?'"
All together now: "Thanks a lot, A-Rod."
Of course, if you're passing over a grocery store because it has the nickname of a ballplayer who used PEDs on it, then perhaps you should redirect your boycotting powers toward other, more worthy causes.