Cano and Yankees remain about $150M apart in talks
There's no progress in talks with the free-agent second baseman, as both sides continue to look around.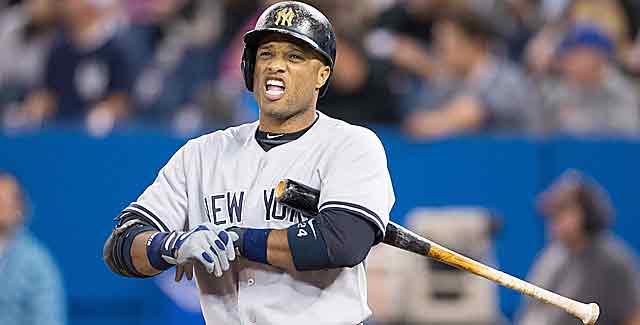 The Yankees and free-agent second baseman Robinson Cano have made no progress for weeks in contract talks, as Cano remains at $310 million with the Yankees holding steady at bit more than half that.
The Yankees' offer of several weeks ago is believed to have been for about $160 million over seven years, perhaps slightly more than that. Cano's $310 million request is over 10 years.
The sides have not moved, and appear to be in something of a staredown as they pursue other alternatives.
The Yankees, in the meantime, have been looking around for other second-base options while Cano is scouring the market for other teams. While no teams have publicly emerged for Cano, his agent, Brodie Van Wagenen, continues to say that it would be silly to believe there's no interest in a player of Cano's magnitude.
Cano is consensus top player in the market. While recognizing as much, the Yankees don't view Cano as having the same "crossover" appeal as Derek Jeter, and Alex Rodriguez once had. Yankees people will note that the team's TV ratings were down sharply until Jeter and A-Rod returned late in the year, though many key players were out because of injuries.
The Yankees have been active on the infield front, though it's unclear whether they have made any progress at second-base. They checked in with the Reds on Brandon Phillips, who appears to be available. They are adding Brendan Ryan for infield insurance and have also been pursuing Stephen Drew and Jhonny Peralta, both of whom could play third base or shortstop, depending on Jeter's health and what happens with Rodriguez's Biogenesis suspension hearing.
Drew also could play second base, though it appears they are looking at him more for the left side of the infield.
The lefty starter is coming off a terrible season

After acquiring Ian Kinsler and Zack Cozart in recent days, the Angels are trending upward

Cozart's coming off a big season as the Reds' shortstop
The veteran slugger spent the last eight seasons with Cleveland

The Padres may be poised for an active winter

Yes, Bryce Harper is going to make a lot of money next winter