Cardinals SS list: Drew and a Who's Who of available shortstops
The Cardinals seem determined to add a dependable starting shortstop. Here are 10 potential names they could go after.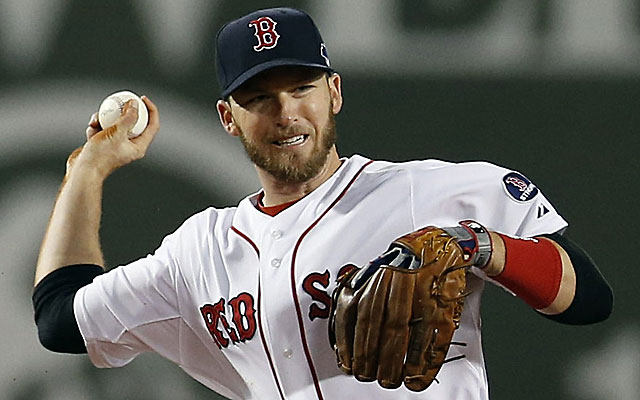 The St. Louis Cardinals, close to the perfect team, are scouring the market for a starting shortstop. And while a fair number of shortstops are available, none appears to be a perfect fit.
The Cardinals like free agent Stephen Drew, but they might like him a little bit more if he were a right-handed hitter. The other potentials issue in Drew's case, of course, are the competition (several teams are in on the top free-agent shortstop) and the compensation (he's looking for a deal of longer than three years at significant dollars after turning down Boston's $14.1 million qualifying offer).
Then there are the many trade possibilities. It's a veritable smorgasbord of shortstops out there. But is there the right one for the Cardinals, a perennial contender that's reached the World Series two of the past three seasons?
Here is their shortstop rundown …
1. Drew, free agent. They saw up close how dependable a shortstop he is in the World Series, where he especially looked good as the Cardinals' young shortstop Pete Kozma was struggling. Of course, the Red Sox can't be considered out of the Drew derby, the big-spending Yankees are in, and the bigger-spending Dodgers could be, as well. In a perfect world, they'd also prefer a righty hitter.
2. Elvis Andrus, Rangers. Texas is looking into deals for one of its talented middle infielders, and Andrus fits the bill. Texas foresaw a shortstop shortage so signing him made sense, but his $120 million deal (with an opt out) looks a tad steep after his so-so offensive season.
3. Erick Aybar, Angels. The Angels are open to dealing a young position player in hopes of landing a young pitcher, and since the Cardinals have plenty of those, these teams could possibly match up. But of its young players, the Angels seem less excited about trading Mark Trumbo and Aybar even though Aybar slipped a bit last year. As one rival executive said, "How do they replace Aybar?"
4 and 5. Didi Gregorius or Chris Owings, Diamondbacks. Gregorius had a decent rookie season and could take a step forward, while folks believe Owings is ready for the promotion to the bigs this year. Arizona, which was in a position to seek a shortstop at this time last year, believes it has two who are ready. But both players have options, so the D-Backs aren't obligated to trade one of them. Owings is unproven, anyway, so perhaps not the right guy for the Cardinals.
6. J.J. Hardy, Orioles. The Cardinals had a discussion with the Orioles regarding Hardy, as was reported here, but St. Louis understandably didn't want to part with talented young right-hander Shelby Miller. The Orioles don't really want to trade Hardy, anyway, so it seems less than likely something else could be arranged. (Of course the Orioles would take top young righty Carlos Martinez, as you'd have to know Orioles GM Dan Duquette would love to have the "next Pedro Martinez," but that isn't happening.)
7. Troy Tulowitzki, Rockies. Colorado owner Dick Monfort publicly said Tulowitzki is not unavailable, and though anyone can probably be had at some price, a Cardinals person said they aren't of a mind to "give up half our team." That's understandable considering what a good team they have.
8. Jurickson Profar, Rangers. The prodigy would be a good get for anyone, and the Rangers, who have that middle-infield glut, may listen. But is he ready to be the Cardinals' everyday shortstop? Not a certainty.
9. Jhonny Peralta, free agent. His name wasn't heard much in connection with the Cardinals, and perhaps they are seeking a younger shortstop with more range. He did have a very nice year in Detroit, however.
10. Brendan Ryan, free agent. The ex-Cardinal hasn't hit .200 the two years since leaving, so presumably he isn't a full-fledged starter for many teams at this point, much less the Cardinals. Would be a dependable backup, however.
Get 15 percent off any order of more than $75 at CBS Sports Shop

Get your sports fans something that they'll wear all year

No, you're not imagining things. This MLB offseason has been very slow compared to the last...
Francesa will retire from radio next month, so he'll have plenty of free time next summer

The Twins need help in the rotation, and they may look to the trade market to find arms

Here are the bullet-points of what went down Tuesday regarding MLB and the Braves' punishm...