Cardinals to skip Michael Wacha's next start, ration innings
The Cardinals will skip Michael Wacha's next start as the club looks to start limiting his innings moving forward.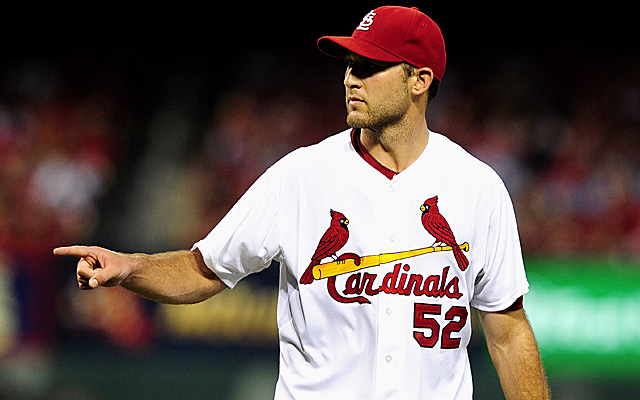 More MLB: Power Rankings | Expert Picks | Latest news & notes | Fantasy news
In his first full season as a starting pitcher, Michael Wacha will have his innings monitored by the Cardinals. Rather than go to a certain innings limit as others have done in the recent past (Jeff Samardzija and Jose Fernandez, to name two), the Cardinals are going to space things out in an attempt to keep using Wacha into the playoffs -- if they make it.
Specifically, Wacha will have his next start skipped with Carlos Martinez getting the start Sunday instead, via stltoday.com.
"The reason is just like what we've said from the beginning -- we're going to give him time, going to have to through the course of the season," manager Mike Matheny said. "He was a little tired the start (against Tampa Bay) and that put up our antennae that this might be a good time. Carlos gets built up -- makes it an easy segue for us."
The 22-year-old Wacha threw 206 innings in 2013 (85 in Triple-A, 90 1/3 regular-season in the majors, 30 2/3 in the postseason), which was his first full professional year. He was selected in the first round of the 2012 draft and worked 21 pro innings afterward, but of course also logged innings for Texas A&M before the draft. 
The Cardinals haven't set a limit on Wacha's innings and instead have simply said they'll take measures to limit his workload when the opportunity presents itself.
Wacha is 5-5 with a 2.79 ERA, 1.12 WHIP and 83 strikeouts in 90 1/3 innings this season.