Cards' Mike Matheny not a fan of playing Sunday night games
If Cardinals manager Mike Matheny had his way, then the fatigue resulting from playing those Sunday night contests would go away.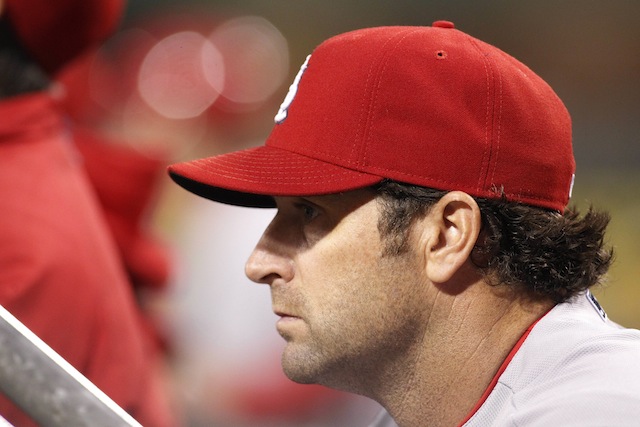 More MLB: Power Rankings | Expert Picks | Latest news & notes | Fantasy news
On Sunday night, the Cardinals prevailed over the Pirates by a score of 6-5. To be sure, Cards manager Mike Matheny was pleased to notch the victory over a division rival. However, regarding the broader topic of Sunday night games, of which there is one each week (broadcast on ESPN, per their exclusive rights to that lone game), Matheny is a little over it. Here are part of his comments as relayed by the most excellent Derrick Goold of the St. Louis Post-Dispatch: 
"It is a compliment that they want to see us on the national scene. (But) I don't think it's taken into consideration at all that it makes it harder for us. You get back at 4 a.m. and have to play the next day? You're telling me that's not going to affect you? We're not looking for excuses, but it's happened to us. You start watching guys get run down."
For what it's worth, the Cardinals play a night game on Monday, not a day game. However, Matheny's team has before and will again play a day game after appearing on Sunday Night Baseball. That's a quick turnaround, especially considering that Sunday night games often entail travel afterward. 
There's no doubt some validity to these complaints, at least coming from the manager of a team that frequents the time-slot. However, ESPN pays a lot of money for the right to air those games on an exclustive bases (they're also blacked out on MLB.tv), and MLB pretty clearly cherishes its broadcast revenues. Matheny's objections are noted, but they're not going to change anything.