Carlos Gomez exits game with left wrist soreness
Brewers center fielder Carlos Gomez was forced to leave Sunday's game due to left wrist soreness.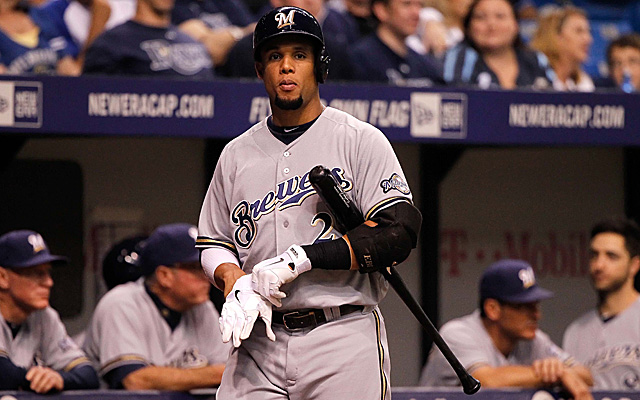 Brewers center fielder Carlos Gomez was forced from Sunday's game (MIL @ SF) due to left wrist soreness, the club announced. He was replaced in center by Gerardo Parra.
The Brewers entered Sunday's action with a one-game lead over St. Louis in the NL Central and could ill-afford to play without Gomez for an extended period of time. The two-time All-Star is hitting .282/.348/.479 with 29 doubles, 21 homers, 65 RBI, 85 runs and 29 steals this season, in addition to his stellar defense in center.
Gomez hasn't been on the disabled list since 2012 and "soreness" doesn't sound like it'll hamper him for long.
On the flip-side, if Gomez does miss a few games, it's good that the Brewers swung that under-the-radar trade in late July to land Parra. He should be able to adequately handle center.
There have been several racially charged incidents at Fenway Park this year

Washington's right fielders have sputtered offensively since Harper went down

Keep it locked right here for everything you need to know about the world of baseball Tues...
The good news? Wichita still has a chance to win the series Tuesday night

The 2017 season is going to shatter the all-time collective home run record

Ferrell somehow avoided going to the ground