Catcher A.J. Pierzynski agrees to deal with champion Red Sox
A.J. Pierzynski is a good fit for a veteran Boston team that needed someone to catch while their top catching prospects mature.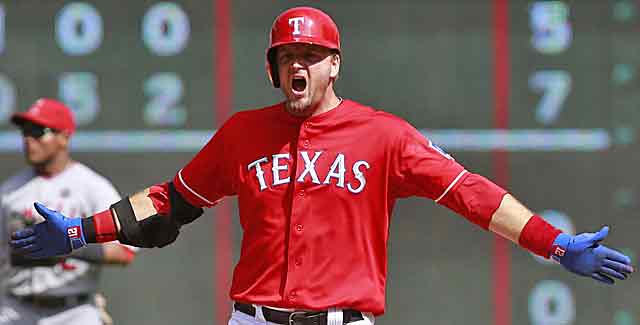 Veteran catcher A.J. Pierzynski has agreed to a one-year deal worth $8.25 million with the World Series champion Boston Red Sox, according to sources.
The Red Sox needed a veteran to catch their championship team, and ultimately they liked the idea of Pierzynski, an excellent offensive catcher who has respected game-calling skills, handling their staff.
In the end, they probably needed to either sign Pierzynski or bring back Jarrod Saltalamacchia, who was a part of their championship team last year. Early on, they offered a two-year deal to Salty.
Boston was always hesitant to do a very long deal with a catcher as it is has two very good catching prospects, Blake Swihart and Christian Vazquez, who could be ready fairly quickly. The Red Sox also have a strong backup in David Ross.
The Twins, Marlins and White Sox are among teams still looking for a catcher, so Saltalamacchia has a few options.
Get 15 percent off any order of more than $75 at CBS Sports Shop

Get your sports fans something that they'll wear all year

No, you're not imagining things. This MLB offseason has been very slow compared to the last...
Francesa will retire from radio next month, so he'll have plenty of free time next summer

The Twins need help in the rotation, and they may look to the trade market to find arms

Here are the bullet-points of what went down Tuesday regarding MLB and the Braves' punishm...