Catcher A.J. Pierzynski agrees to deal with champion Red Sox
A.J. Pierzynski is a good fit for a veteran Boston team that needed someone to catch while their top catching prospects mature.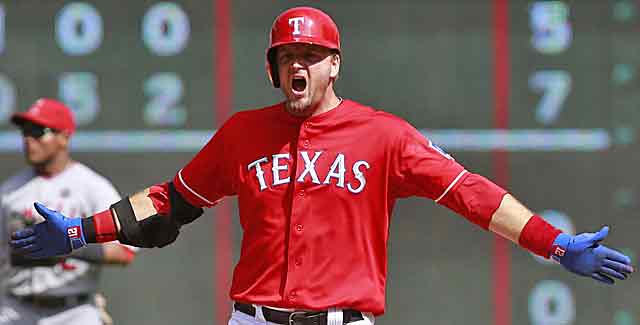 Veteran catcher A.J. Pierzynski has agreed to a one-year deal worth $8.25 million with the World Series champion Boston Red Sox, according to sources.
The Red Sox needed a veteran to catch their championship team, and ultimately they liked the idea of Pierzynski, an excellent offensive catcher who has respected game-calling skills, handling their staff.
In the end, they probably needed to either sign Pierzynski or bring back Jarrod Saltalamacchia, who was a part of their championship team last year. Early on, they offered a two-year deal to Salty.
Boston was always hesitant to do a very long deal with a catcher as it is has two very good catching prospects, Blake Swihart and Christian Vazquez, who could be ready fairly quickly. The Red Sox also have a strong backup in David Ross.
The Twins, Marlins and White Sox are among teams still looking for a catcher, so Saltalamacchia has a few options.
Dioner Navarro still hopes to return someday

Christian Yelich's agent says his client's relationship with Marlins is 'irretrievably bro...

The free-agent market has been slow and one player is bracing for an even longer wait
The Mets didn't want to trade a young outfielder for an older one

Josh Harrison doesn't sound pleased Gerrit Cole and Andrew McCutchen have been traded away

The team's media contracts expire following the 2019 season