CBSSports.com 2014 MLB free-agent predictions
Where will this year's top free agent land? CBSSports.com's baseball experts give their predictions.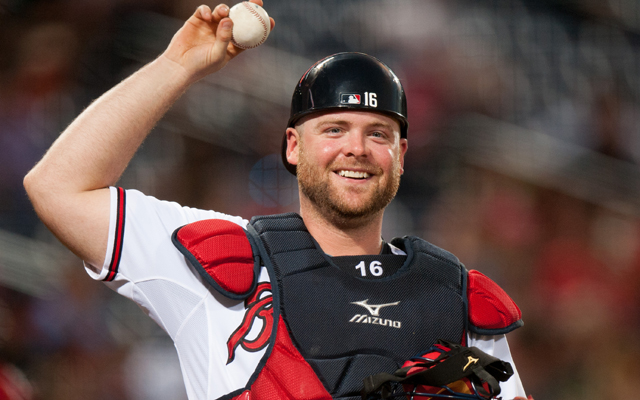 More free agency: Free agent tracker | What do the Yanks do if Cano walks?
At 12:01 a.m. on Tuesday, November 5, free agents can begin negotiating and signing with new teams. In advance of this year's free agency, CBSSports.com's baseball experts predict where some of this year's top free agents will land.
Jon Heyman: Yankees. He didn't hire Jay Z because he wants to go to Kansas City. Big gap to close, but they likely will do so.
Danny Knobler: Yankees. For all the talk about limits, hard for the Yankees to let him go. And hard for him to leave.
Scott Miller: Yankees. This became inevitable the minute he split with agent Scott Boras, a clear signal that he's looking to stay in the Bronx. Even if it costs him a few dollars.
Heyman: Mariners. After winning second ring, he could get the big payday back in his home area. They certainly could use him.
Knobler: Phillies. Could he leave? Could they let him go? Yes. Desperate Phillies step up and sign him.
Miller: Cubs. They have money and need to show improvement in Year Three of the Wonder Twins, Theo Epstein and Jed Hoyer. An Ellsbury-Theo reunion might even be forgiven by Boston fans still toasting a third World Series title in 10 years.
Heyman: Rangers. Texas long has liked him. The Giants, curiously, have him on their list, but an A.L. team like the Angels, Yankees, Red Sox -- or Rangers -- makes more sense. 
Knobler: Rangers. They've wanted him for a while. Now they'll get him.
Miller: Rangers. They've liked him for a long time, and you might have noticed that without Josh Hamilton and Mike Napoli last year, their offense was Dr. Pepper without the fizz. 
Heyman: Astros. They need to spend money. They love OBP. Tough place to go right now, but the money will get it done.
Knobler: Astros. His patient approach is what the Astros love. Could be a repeat of the Jayson Werth scenario where free agent gets big bucks for a team that looks like it's a couple years from contending. 
Miller: Astros. As colleague Jon Heyman reported, the Astros are very interested in Choo. And despite their rebuilding plan, they need to do something this winter to their television rating don't sink to SUB-zero in 2014.
Heyman: Yankees. They are said to love him, and not only because the posting fee isn't counted toward the luxury tax. The Cubs will be in there pitching, too.
Knobler: Giants. Yes, the Yankees want him. But so do the Giants, and they'll get him.
Miller: Yankees. Andy Pettitte is retired, CC Sabathia finished the season leaking oil and Phil Hughes has as much chance of returning to the Yanks' rotation as Whitey Ford. Brian Cashman has to find pitching somewhere. 
Heyman: Cardinals. Why spoil a good thing? The marriage seems to be working, though Beltran's big performances mean he should get more play (and money) than two years ago.
Knobler: Cardinals. He finally got to a World Series. Does he really take a chance on going somewhere else? They have their limit, but they do want to keep him.
Miller: Cardinals. Call me a sentimentalist, but were you watching the Cardinals' outfield in the World Series? The answer isn't a Matt Holliday, Jon Jay, Oscar Taveras outfield. It is Holliday, Taveras and Beltran.
Heyman: Rangers. A proven solid American League pitcher to replace temp Garza.
Knobler: Orioles. Royals would love to keep him, but Orioles need him just as much, and will pay more.
Miller: Twins. One of these summers, they should improve their rotation. Maybe this will be the year?
Heyman: Mariners. Seattle needs one more veteran starter to fit between aces Felix Hernandez and Hisashi Iwakuma and kids James Paxton and Taijuan Walker.
Knobler: Blue Jays. He should go back to the National League, but AL teams will offer more money. The Blue Jays need pitching more than most.
Miller: Mariners. Call it another winter when the Mariners swing and miss in their attempts to add bats ... so they add to Felix, Iwakuma and young studs Paxton and Walker.
Heyman: Phillies. Philly is desperate for outfield help after recent personnel errors there.
Knobler: Mariners. One of these years, some free-agent hitter has to say yes to their money
Miller: Phillies. After Delmon Young last year, the Phillies can't swing and miss in the outfield again, can they?
Heyman: Red Sox. Napoli seems to like it in Boston. I see him staying there.
Knobler: Red Sox. They face interesting decisions on the infield, but Napoli was a fit in Boston and wants to stay. They'll find a way.
Miller: Red Sox. He's been a perfect fit, wants to stay, the World Series karma is in full force and, besides, who else would take that beard?!
Our Latest Stories
The lefty starter is coming off a terrible season

After acquiring Ian Kinsler and Zack Cozart in recent days, the Angels are trending upward

Cozart's coming off a big season as the Reds' shortstop
The veteran slugger spent the last eight seasons with Cleveland

The Padres may be poised for an active winter

Yes, Bryce Harper is going to make a lot of money next winter