Chicago approves $500 million in renovations to Wrigley Field
Nearly a century old, Wrigley Field is set for a $500 million makeover.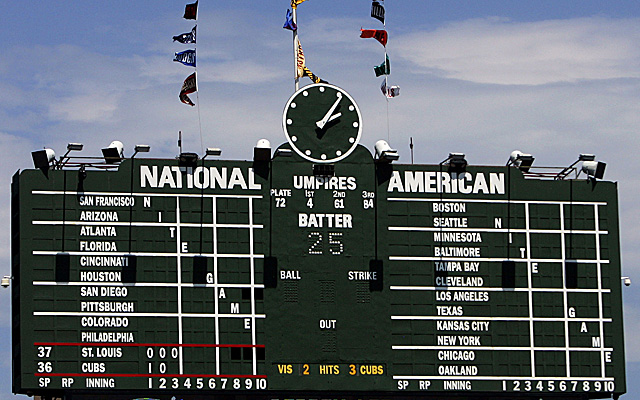 More MLB: Scoreboard | Standings | Probable Pitchers | Sortable Stats | Odds
It's gonna happen.
That is, the changes that have been proposed to massively renovate Wrigley Field -- home of the Chicago Cubs, in case any non-baseball fans have ventured in here -- with upwards of $500 million worth of upgrades. The Chicago city council approved the proposal Wednesday, per the Associated Press, which was necessary due to the landmark status of several park features in addition to zoning issues and an agreement with across-the-street rooftop owners.
The proposal includes a 5,700-square-foot Jumbotron in left field. Here's a mockup the Cubs released back in May: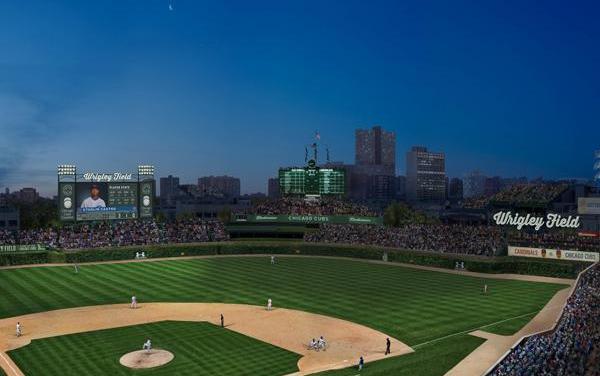 This has been the biggest issue throughout the process, as the rooftop owners currently have a deal to give 17 percent of their revenue to the Cubs, considering they are making money off the Cubs' product. Their worry is having views blocked. Alderman Tom Tunney has been doing most of the fighting for his constituents.
"I cannot support a proposal that so dramatically affects the quality of life of my residents," Tunney said (AP) several weeks ago. "The Cubs often point to large signs at Fenway and U.S. Cellular. Those signs back up to expressways, not people's homes."
But that didn't prevent the city council from approving the changes. So some of the rooftop owners are just going to have to wait and see if views are blocked from their respective roofs.
Not only that, but here's what else will be done, as noted back in May by my colleague Mike Axisa:
A significantly larger home clubhouse -- the Cubs currently have the smallest home clubhouse in baseball -- with a new weight room, medical area, player's lounge, batting cages, and media center for interviews.
Wider concourses that will make entering and exiting the stadium much easier.
New restaurants and clubs, as well as improved concessions.
Restrooms will increase by 45 percent.
Skyboxes will be enlarged and renovated. A party deck in left field is also in the works.
New plaza area for pre- and postgame festivities as well as nongame day events.
An office building at the corner of Waveland Avenue and Clark Street will be built to house team, stadium and concession personnel.
A seven-story hotel complex across the street from Wrigley. The office building and hotel complex will be connected by a walkway over Clark Street.
Wrigley Field is going to turn 100 years old next season, and it's about to undergo a massive makeover. This should make the venue more attractive to future players and fans alike, save for those who hate the modernization -- meaning they hate pretty much every ballpark in baseball at this point.
And with their eyes on contending around 2015, things are finally starting to look up in Wrigleyville, even if a bit more patience is required.
There have been several racially charged incidents at Fenway Park this year

Washington's right fielders have sputtered offensively since Harper went down

The good news? Wichita still has a chance to win the series Tuesday night
Soon more home runs will have been hit in 2017 than in any other season in MLB history

Ferrell somehow avoided going to the ground

Plus, we saw a possible AL Wild Card Game preview in the Bronx and lots more from around M...