Cobb County commissioners approve Braves stadium
The Braves' move northwest to Cobb County, Georgia has been approved by local county commissioners.
Related: Braves to move to the suburbs, starting in 2017
The Atlanta Braves announced earlier this offseason that the club plans to move out to the suburbs in time for the 2017 season, as they'll head northwest to Cobb County. A big step in the process -- which really seems like a formality at this point, as the move is going to happen -- took place Tuesday night.
With a vote of four to one, the county commissioners approved the $672 million project, which includes the new stadium and entertainment complex. Here's an artist's rendering of the initial plan, via the Atlanta Journal Constitution: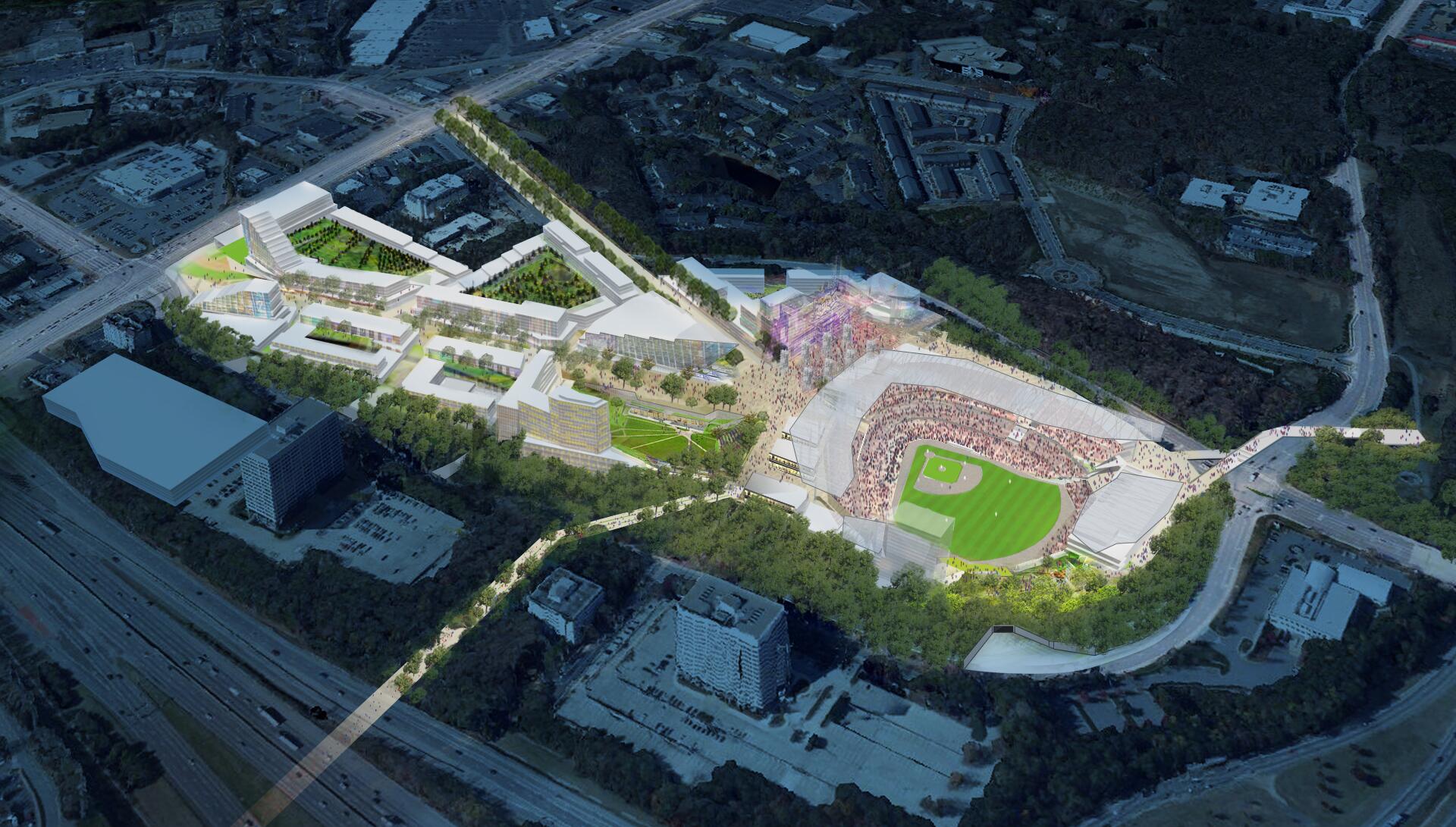 Some more information, from the Associated Press:
The 30-year agreement calls for a mix of reallocating existing property tax revenue and implementing new taxes on business and tourism to pay for the new stadium at the intersection of Interstates 75 and 285. The team's current lease at downtown Turner Field, which is jointly owned by Fulton County and the city of Atlanta, runs through the 2016 season.
--snip--
The memorandum of understanding between the county, the Cobb-Marietta Coliseum Exhibit Hall Authority and the Braves that was voted on by the commission calls for $300 million in upfront taxpayer support for the stadium. The payment would come from existing property taxes that now pay off debt for park projects and from lodging taxes, a rental car tax and levies on business in a special commercial district around the stadium site.

The Braves' initial contribution to the project would be $280 million. The remaining $92 million would come from debt the county assigns to the team, bringing the Braves' share to $372 million, or 55 percent of the total.

The Braves have promised to cover construction cost overruns. But the team also reserves the right to reduce the total cost of the project by $50 million, absorbing all the savings without reducing the public contribution.
The formal hurdles should have all been cleared by now, as the Braves will look to get the project done in time for opening day in 2017.