Collegiate summer team offers A-Rod coaching job
Cheer up, A-Rod! Someone wants you!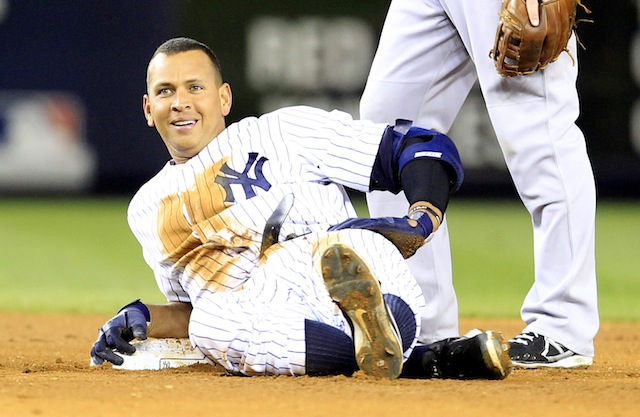 MORE: Is A-Rod now a union pariah?
These days it's almost pro-forma for an exiled or marginalized MLBer to be offered a spot on the roster of a buccaneering and sufficiently desperate indy-league team. What follows, however, constitutes a somewhat new take on that old refrain: The Torrington Titans, a college summer baseball team in the New England-based Futures Collegiate Baseball League, has offered the suspended Alex Rodriguez a coaching job. Coaching! 
Here are the money quotes, courtesy of the Register Citizen ... 
"We can offer him $5,000 for the season," said Titans General Manager Joey Abis. "The Donut Station has offered him free coffee and donuts for the entire summer."

...

"I see him being more a hitting coach," said Titans Manager Dan McNamara, who saw a lot of positive possibilities if Rodriguez were to join his staff.

"I've been in professional baseball for the past six years as a player and a coach. I can teach the players about getting there. A-Rod can show them they way to the big leagues, it's priceless."
A-Rod, of course, was recently suspended for the balance of the 2014 MLB season for his alleged role in the Biogenesis scandal. 
As for the prospect of his exerting influence over impressionable young ballplayers, I see no downside. None at all. 
Does the Jackson signing mean the Giants are out on Lorenzo Cain?

Acuna edged out Shohei Ohtani and Vladimir Guerrero Jr.

There's no reason to run over the cases for and against Bonds, so let's have fun instead
The coveted right-hander would certainly be a fit in Milwaukee

We rate the best mustaches from random baseball cards because, why not?

Colon wants to break a Dennis Martinez record