Command, location problems for Adam Wainwright in Game 1
Cardinals ace Adam Wainwright doesn't have his usual stuff thus far in Game 1 of the World Series against the Red Sox.
MORE: Umps overturn key call in Game 1
Cardinals ace Adam Wainwright endured a rough first inning against the Red Sox in Game 1 of the World Series on Wednesday night. Part of it, of course, is that the Red Sox have a potent offense, particularly at home, and part of it is that Pete Kozma botched what should have been a 4-6-3 double play. With all that said, Wainwright hasn't flashed his best stuff thus far.
Specifically, he's been missing low and away with his curveball and, even more critically, his cutter's staying much too high in the zone. Take a look at the pitch that Dustin Pedroia lined for a single up the middle (it's blue circle, partially hidden) ...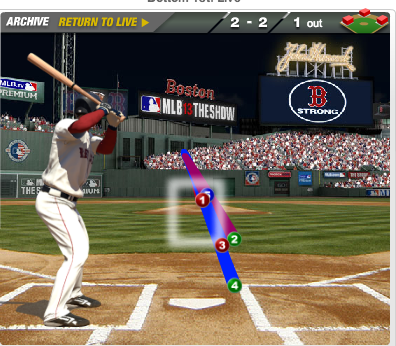 That's a cutter, and that's not where a cutter is supposed to be. That is, it's up. Way up. It's going to break away from a right-handed hitter like Pedroia, but ideally it'll be much, much lower in the zone. 
And here's the fly-ball double by Mike Napoli that plated three runs, which also comes on a Wainwright cutter ...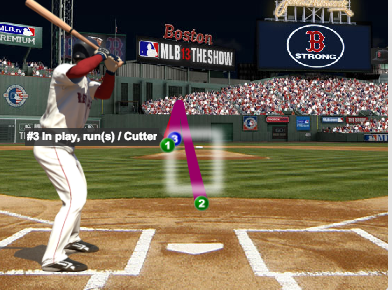 Here, from the catcher's standpoint and courtesy of Brooks Baseball, is where Wainwright's cutter should be going ... 
When Wainwright's on, he's spotting his cutter down and in to left-handed batters and down and away to right-handed batters. He didn't do that early on in Game 1.
Wainwright did, however, settle down to toss a scoreless third, fourth and fifth after giving up five runs -- three earned -- across the first two frames. 
The Indians pitching coach would be getting his first MLB managerial job

In the last several years, lots of droughts have ended in MLB

The most likely scenarios are Dodgers winning in five or six games
Despite a seven-game ALCS, the Houston rotation lines up nicely for the World Series

Sabathia and the Yankees are a perfect fit for each other

Bregman threw out Greg Bird at the plate to preserve the Astros' lead