Comparing the career resumes of Tim Raines and Tony Gwynn
Although the shape of their production was different, Tim Raines and Tony Gwynn had extremely similar careers.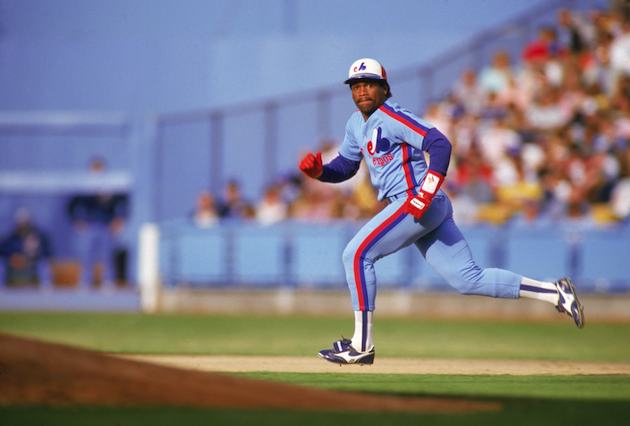 MORE: Breaking down Tim "Rock" Raines' Hall of Fame case
Thanks to the Internet, several players have been voted into the Hall of Fame with an assist from grassroots movements pumping up their candidacy. The most famous example is Bert Blyleven, who was voted into Cooperstown after Rich Lederer used his Baseball Analysts site to spread the word about his greatness. Jim Rice is another example.
Among players currently on the Hall of Fame ballot, I'm not sure anyone has received more such support than Tim Raines. There's even a website dedicated to his Hall of Fame candidacy. Jonah Keri, currently with ESPN, has perhaps been the most outspoken Raines' supporter. That support has helped Raines gradually raise his voting total from 24.3 percent in 2008 to 52.2 percent in 2013. He needs to best 75 percent to get into Cooperstown.
Raines' Hall of Fame credentials are very strong but they aren't slam dunk Hall of Famer stuff. He's not the position player version of Greg Maddux or anything. Raines was one of the best base-stealers and leadoff men in history and he's arguably the best (no worse than the second best) player in Montreal Expos history. His production also fell off a bit following his age 28 season, when he went from being historically great to merely above-average.
To help better put Raines' career into perspective, we're going to compare him to one of his contemporaries, a player who skated into Cooperstown on the first ballot with 97.6 percent of the vote. Here's the ol' mystery player comparison:
Who was better?
 
PA
OBP
ISO*
OPS+
Times on Base
WAR
WAR/162**
Player A
10,232
.388
.121
132
3,955
68.9
4.57
Player B
10,359
.385
.131
123
3,977
69.1
4.47
You folks are smart. You read the title of this post and know one of those players is Tony Gwynn and the other is Raines. Which one is which though? I intentionally left their batting averages and stolen base totals out of the table to make it less obvious. The two guys had an almost identical on-base percentage and WAR in roughly the same number of plate appearances. It's ridiculously close.
Player A is Gwynn, and yes, he was a considerably better hitter than Raines. Gwynn didn't hit .338 in his career -- seriously, think how insane that is -- by accident; he was a historically great player. Raines hit a more than respectable .294 in his career and Gwynn still out-hit him by 44 (!) points. That's crazy. Gwynn was a very deserving first ballot Hall of Famer.
That said, there is more to baseball than simply piling up base hits. Raines hit for slightly more power (look at the ISOs), stole way more bases (808 to 319), and was better at getting on-base via something other than a hit (1,372 walks plus hit by pitches to 814). A walk is almost never as good as a hit (most obvious exception: bases loaded in the bottom of the ninth of a tie game) but they aren't worthless, especially when comparing two guys who were primarily singles hitters.
The shape of their production was very different, but Raines and Gwynn were very similar players overall throughout their careers. We're talking about a sample size of 20+ seasons and 10,000+ plate appearances with on-base percentages and WARs that are identical, for all intents and purposes. The two produced the same kind of value for their teams but only one was a no doubt Hall of Famer. You have to squint your eyes a bit to consider Raines a Hall of Fame worthy player, but the production was there.
Our Latest Stories
A beardless Wilson says that he tried to outrun the police on the second day he had his driver's...

The Diamondbacks outfielder was not impaired, he was just going way too fast

MLB can unilaterally implement rule changes, which will also include limits on mound visit...
If the MLBPA wants to repair MLB's salary structure, it should push for more money for young...

Fans aren't happy Gerrit Cole and Andrew McCutchen have been traded away

Acuna is arguably the best prospect in baseball