Conquered: The Double Play dog
How about a foot long bun filled with a brat and a polish sausage, topped with peppers, onions and sauerkraut?
Eye On Photos: Target Field set for All-Star Game
MINNEAPOLIS - Target Field offers a "Double Play" dog for $16.50. It is a foot long bun branded with the All-Star Game logo that contains a brat covered in peppers and onions along with a polish sausage covered in sauerkraut. All in one. See?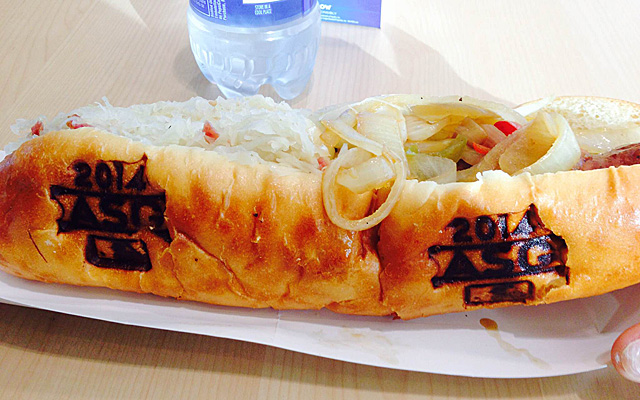 Eight minutes later (yes, I timed myself), here was the result: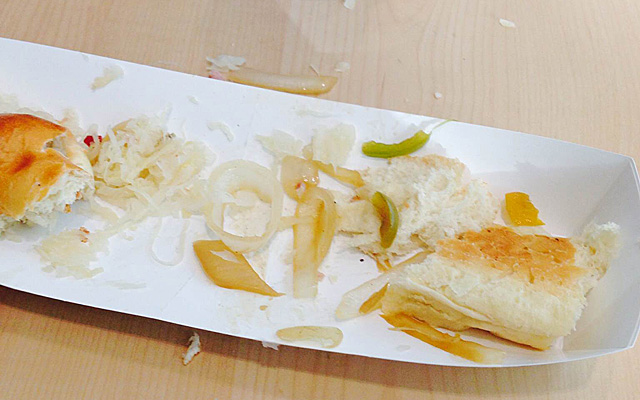 It was good, but not great. Very good meat quality and I'm a sucker for peppers, but it's just a ton to handle in one sitting. As you can see with the remnants, the thing was just loaded with toppings that kept falling off and there was a bit too much bun. I don't think I'd order it again, but that would be only due to price and the size. The taste was there enough that I'd get one or the other next time in Target Field. Just not both.