Countdown to a Pirates winning season: Five more wins
The Pirates only have to go 5-25 the rest of the way to end up with their first winning record since 1992.
As has been ridiculously well documented, the Pittsburgh Pirates hold the longest streak in the history of professional sports in not posting a winning season. The last time they did so was in 1992, the days of Barry Bonds, Andy Van Slyke, Doug Drabek and Jim Leyland.
Well, after a blowout win Wednesday night, the Pirates are this many wins away from toppling the streak of futility: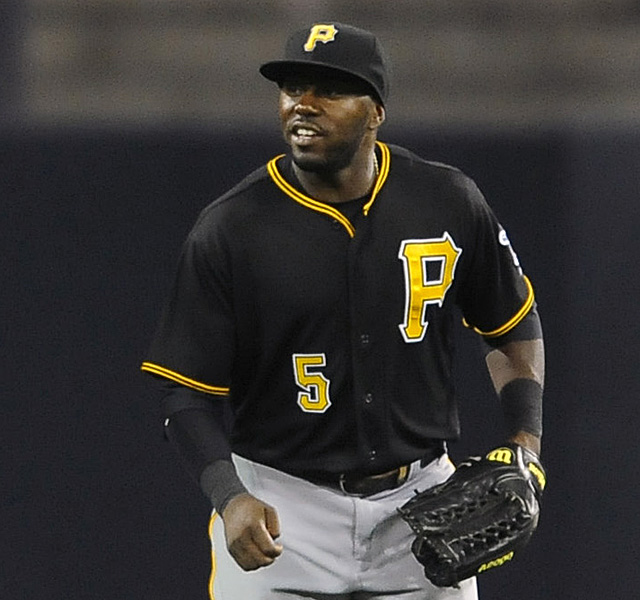 Sure, Josh Harrison isn't the best Pirates player to ever wear No. 5 (Arky Vaughan, anyone?), but he had a huge game Wednesday and got things started in the first inning by singling and coming around to score. So we'll give him the spotlight.
(Plus, I couldn't find any pictures of Vaughan where a five was visible)
With 30 games to play, the Pirates would have to lose 26 of 30 to not end up with a winning record. So it's just a formality. The focus of the team is instead on winning the NL Central, where they trail the Cardinals by a half-game. They lead the Reds by three games for the top wild card spot. So if this is how things end, the Pirates would get a home playoff game in PNC Park for the first time ever.
Plus the A's have hope and all the rest of the day's action

Matt Chapman and Matt Olson give the A's hope

Despite an awful month, the Dodgers are again NL West champions
The record of 38 previously belonged to Hall of Famer Frank Robinson

The report also says that Jeter had outgoing president David Samson do the firing

This wasn't a traditional hidden ball trick, but the Blue Jays pulled it off