Craig Biggio and the Hall of Fame's other 2014 near-misses
Cooperstown will welcome three new players to the Hall of Fame this summer. Here are the guys who just missed the cut.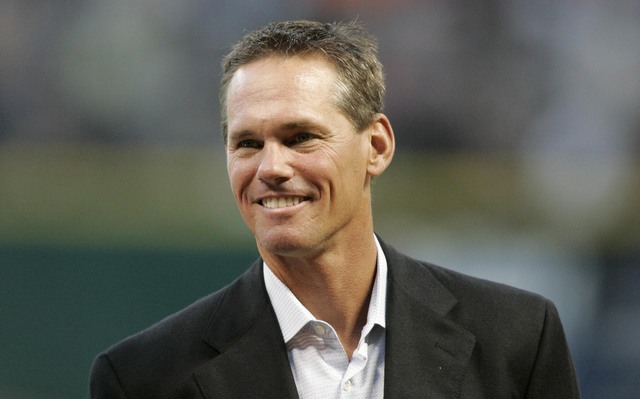 The Hall of Fame will welcome three new members to Cooperstown this year as Greg Maddux, Tom Glavine and Frank Thomas were all elected in the BBWAA. The announcement came on Wednesday afternoon, live on MLB Network.
Maddux, Glavine and Thomas were very, very close to having company in this year's Hall of Fame class -- Craig Biggio fell just two votes short of the 75 percent needed for induction. Two votes out of 571 total ballots cast. That's crazy. It has to be disappointing for Biggio but, at the same time, it bodes well for his future induction.
A few other players were just a few votes short of induction this year -- they weren't as close as Biggio, but close enough -- and for the most part they are making progress towards one day being elected. Here's a graph of their voting trends:
Biggio (74.8 percent), Mike Piazza (62.2 percent), Jeff Bagwell (54.3 percent) and Tim Raines (46.1 percent) all received between 45 and 75 percent of the vote. Aside from the three guys going into the Hall of Fame, no other player appeared on more than 36 percent of the ballot. There was a pretty big gap between the "almost" guys and the "not much of a chance" guys.
Both Biggio and Piazza received more support in 2014 than they did in 2013, their first years of eligibility. Raines and Bagwell are another story. Raines was was on the ballot for a seventh time and while he had been gradually getting more support since 2009, his percentage dropped in 2014. Bagwell was on the ballot for the fourth year and, after seeing his support increase in each of the last two years, his voting percentage took a step back in 2014. There could be a million reasons for this, including the stacked ballot. Raines and Bagwell may have simply been pushed off the ballot by the numbers crunch since voters can only vote for 10 players maximum.
That crunch will not be alleviated next year, as first-timers Randy Johnson, Pedro Martinez and John Smoltz join the ballot to essentially replace Maddux, Glavine and Thomas. Biggio is so very close that he should get in next year -- Roberto Alomar went from just missing in 2010 (73.7 percent) to being inducted in 2011 (90.0%) by a large margin -- without much of a problem. Piazza is moving in the right direction but Raines and Bagwell are stuck in limbo.
And the team that first drafted Cole is interested

This scout was SUPER into Jeter

Stanton warned Marlins fans about the lean years that are forthcoming
The World Series champions aren't complacent

Stanton swiped at his old team on his way out

Your one-stop shop for all things MLB Winter Meetings-related