Cubs did their big deal but could still trade Boni, Wright and Russell
Chicago isn't in the market to add David Price or another starter yet. That'll come this winter.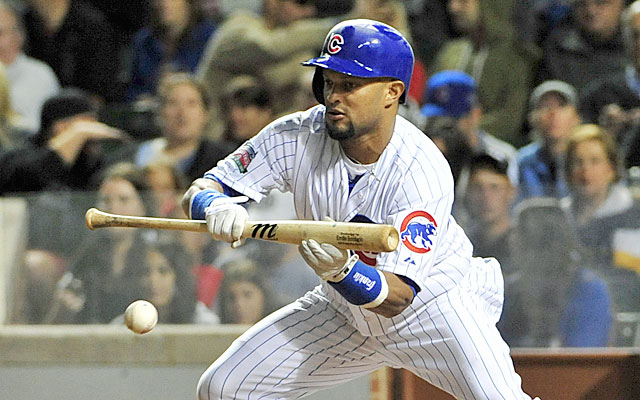 More MLB: Power Rankings | Expert Picks | Latest news & notes | Fantasy news
The Cubs made their big deal already -- they aren't about to try to acquire David Price or Jon Lester -- but they may still have a few small deals to come.
Cubs people have to be pleased that they traded top starter Jeff Samardzija early to land big-time shortstop prospect Addison Russell, well before any spectre of a logjam of aces on the trade market, as we could have now with Price, Lester and Cole Hamels all available to some degree. Russell already has six home runs and a .557 slugging percentage for Double-A Tennessee, adding to the best positional prospect stash in baseball.
Now they are left to do some smaller deals, with versatile Emilio Bonifacio now drawing interest.
The Cubs have rebuffed inquiries by the Yankees and others for outfielder Justin Ruggiano, and also are expecting to keep the rejuvenated Chris Coghlan, figuring they need outfielders who can hit next year more than a second-tier prospect. After all, this Cubs team has enough first-tier prospects to fill out a lineup card. They might also look to trade outfielder Nate Schierholtz, but with his off year, that can wait until he clears waivers in August.
The Cubs dealt Darwin Barney to the Dodgers Monday, and could still make deals for bullpen lefties James Russell and Wesley Wright, as well as Boni. But it makes no sense to try to dive into the Price market by dealing one or more of their top prospects. After all, they traded Samardzija, who was in the same contractual situation as Price. They are both free agents after the 2015 season.
Provided they add pitching via free agency or trades (and with their positional crop, they should be able to), it is 2016 when the Cubs should start to thrive.