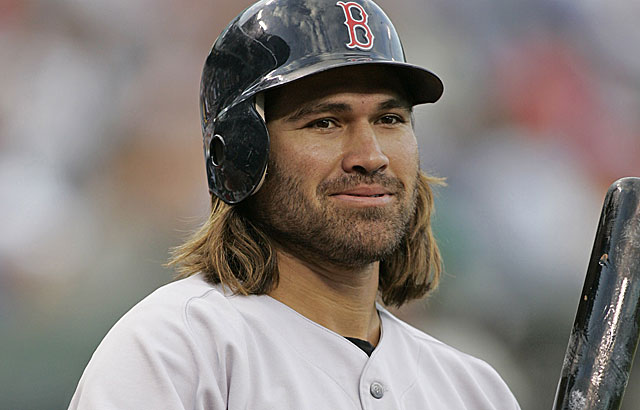 It appears there is no more bad blood between former MLB outfielder Johnny Damon and the Red Sox. 
Damon, who played for the Red Sox from 2002-05 before joining the Yankees -- Boston's top rival -- in 2006, recently said on TV reality show "Celebrity Apprentice" that he wasn't on speaking terms with Red Sox owner John Henry. He also took a jab at Henry, saying he didn't pay him when he was a free agent in '05, per NJ.com.
However, Damon told TMZ Sports that he communicated with Henry on Twitter, and it appears the two have reconciled.
"I know we tweeted out to each other," Damon said. "I have all the respect for the owners in Boston and what they've done. Three championships since they arrived. There's no hard feelings there. Boston's always going to be a great town for me."
Surely, there are some Red Sox fans that still are upset Damon left Boston for their hated rivals. But, Damon was an integral part of the 2004 championship team -- who were jokingly known as "Idiots" -- that helped halt the Curse of the Bambino, so for those Red Sox fans who remain partial to Damon, this is certainly a positive development.