Daniel Bard is still struggling in the minors
Red Sox right-hander Daniel Bard is still trying to find what made him one of the game's most dominant relievers a few years ago.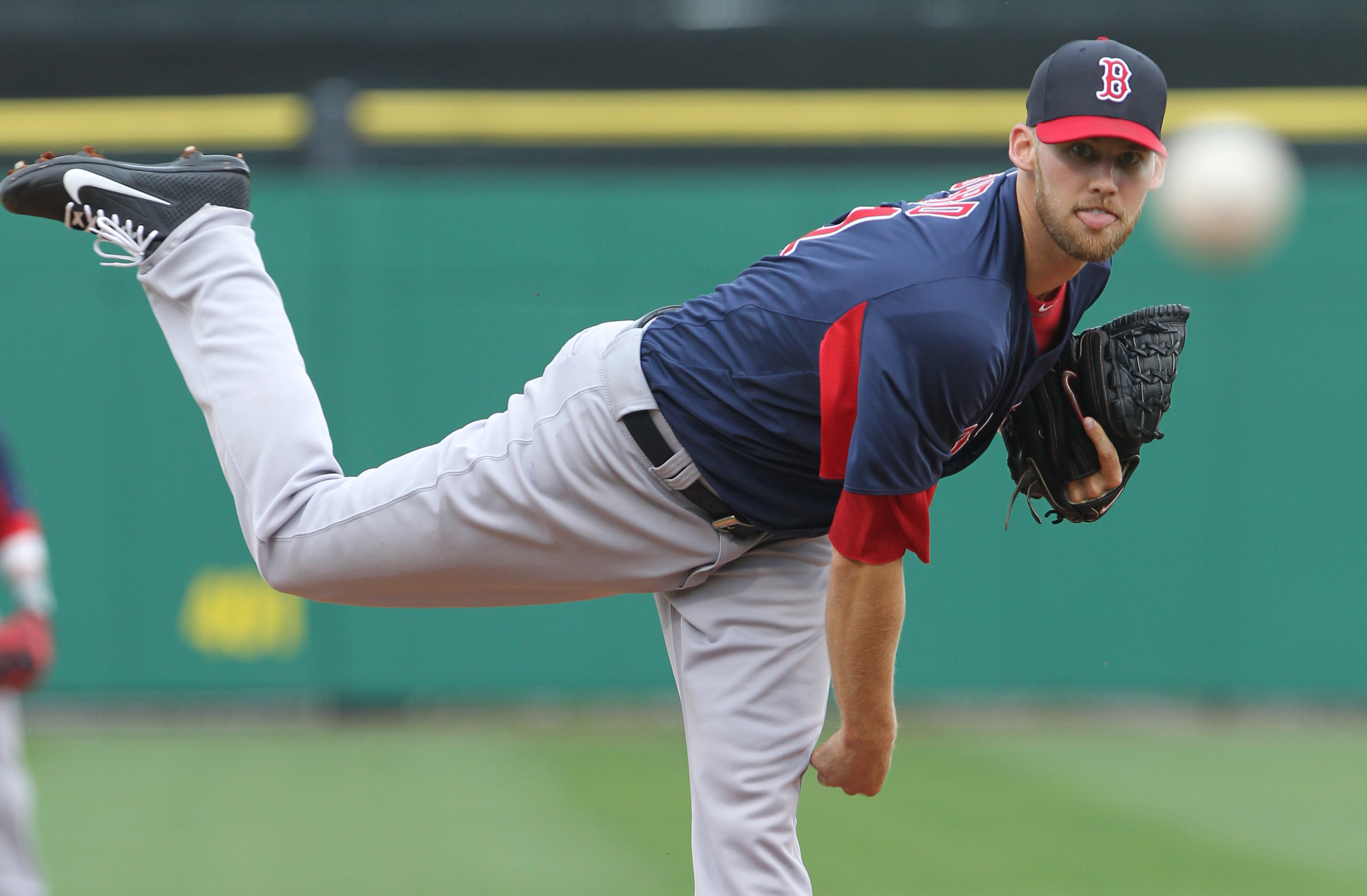 More MLB: Scoreboard | Standings | Probable Pitchers | Sortable Stats | Odds
A few years ago, Daniel Bard was one of the most dominant relievers in baseball. The Red Sox right-hander managed a 2.88 ERA (154 ERA+) with a 1.06 WHIP and 9.7 K/9 in 197 innings as Jonathan Papelbon's primary setup man from 2009-11.
These days, Bard is a struggling minor leaguer trying to find whatever made him so successful a few years ago. In his second appearance following a lengthy DL stint (abdominal strain) on Thursday afternoon, the 28-year-old righty walked five of the six batters he faced while uncorking two wild pitches. He was pitching in the rookie level Gulf Coast League, the lowest domestic level of minor league baseball.
In 14 1/3 minor league innings at various levels this year, Bard has walked 23 of 75 batters faced (30.7-percent) and thrown 11 wild pitches. He walked 29 batters (and hit 10) while throwing nine wild pitches in 32 minor league innings after being sent down last season. That's 52 walks and 20 wild pitches in 46 1/3 innings dating back to last June.
The Red Sox attempted to convert Bard into a starting pitcher last year, a role he hadn't had success in since college. In his only minor league season as a starter (2007), he walked 78 batters and uncorked 27 wild pitches in 75 innings across two Single-A levels. It was a risky move on Boston's part but they figured something had clicked during his time as a reliever. The move has obviously backfired in a major way.
Bard made two appearances with the Red Sox earlier this season, but as Alex Speier of WEEI.com noted, it's unlikely we'll see him again at the big league level in 2013. Given his extreme control problems -- we're not talking about having trouble painting the corners here, this is basic strike-throwing stuff -- it's unclear if he'll ever be a factor again.