Darvish, Beltre, Choo, Andrus clear waivers; Cotts going through now
A quartet of Rangers stars cleared waivers, while lefty Neal Cotts is in the system now.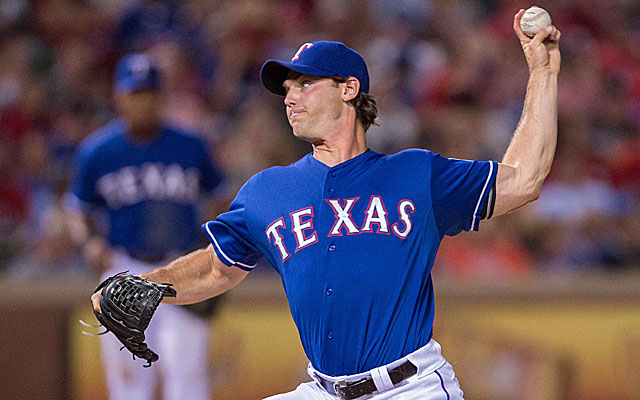 More MLB: Power Rankings | Expert Picks | Latest news & notes | Fantasy news
Rangers stars Yu Darvish, Adrian Beltre, Shin-Soo Choo and Elvis Andrus all cleared waivers and are eligible to be traded -- though there's no likelihood any of them will be dealt.
Meanwhile, lefty reliever Neal Cotts is currently on waivers that expire tomorrow. He'd be more likely to be dealt if he clears, though rival executives don't see it as very likely that he'd go unclaimed and clear waivers.
Teams didn't put in claims on at least Darvish and Beltre because there's no probability of a quick waiver deal with a star of that stature. With Choo and Andrus having off years, perhaps no one wanted to assume their contracts at the moment. Alex Rios was another Rangers players to clear waivers.
Cotts, a useful lefty who is 2-6 with a 3.54 ERA and more than a strikeout per inning, could help playoff teams in need of pen help. The Dodgers, Angels, Brewers, Orioles and Yankees are among contending teams that might be able to use Cotts if he slides through waivers or they're able to win a claim on him. Cotts resurrected his career with a big season in Texas last year.
And, well, they're probably right

Supposedly, MLB execs have discussed letting teams hit any three hitters they want in the...

Keep tabs on the top 50 free agents on the market right here
After the departures of Steven Souza and Corey Dickerson, the Rays add a right-handed bat

Rasmus essentially walked away from baseball during last season

Forrest Whitley is the Astros' top pitching prospect and set to work in Double-A this year