Davey Johnson unleashes masked 'Golden Terror'; Nats keep EOB title
Nationals manager Davey Johnson unveiled the masked Golden Terror and helped his Nats retain the Eye On Baseball Heavyweight Championship.
More MLB: Scoreboard | Standings | Probable Pitchers | Sortable Stats | Odds
How crafty was manager Davey Johnson in the Nationals' defense of the Eye On Baseball Heavyweight Championship? So crafty that he unleashed the masked Golden Terror on the unsuspecting Padres.
Wait, the "Eye On Baseball Heavyweight Championship"? What's that? That's this:
Since the concept of championship belts is cool in boxing, MMA and sports entertainment (aka pro wrestling), the Eye on Baseball team has decided to create a Heavyweight Championship belt for the 2013 season.

As the defending World Series champions, the Giants entered the season with the strap. From there, here are our rules.

1. A team must win a series from the champion to take the belt. One game isn't going to cut it, considering it's a 162-game season and teams all view the season in terms of series.

2. If the belt-holder splits a series (two- or four-game series), it retains. Much like on a draw in boxing or a count-out situation in pro wrestling, you don't get the belt unless you actually beat the champion. A tie isn't good enough.

3. If, at the end of the regular season, the belt-holder does not make the playoffs -- and due to the dynamics of this thing, that scenario is entirely plausible -- said team will be stripped of the title for not qualifying for the postseason. Then the winner of the playoffs -- the World Series -- takes the belt and the title into the offseason.
Anyhow, as mentioned Johnson, that seasoned manipulator, brought back into his stable the masked "Golden Terror" who, in keeping with his name, terrorized the unsuspecting Padres while remaining golden. Here's a pregame interview with Johnson on Friday, moments before the series opener:
Suplex artist! Chicken-wing specialist!
Slaves to accuracy will note that the Nationals actually locked up the title defense on Saturday, but Johnson -- that seasoned manipulator -- is never one to assume anything. Hence the Golden Terror, who is both terrible and golden to behold.
Not long before the photo you see at top was taken, Johnson ordered his wrestler to remove the mask. The Golden Terror did just that and revealed himself to be ... Bryce Harper hellbent on destruction! The Golden Terror proceeded to go 4 for 10 for the series.
And that brings us to our Exalted Roll Call of Champions ...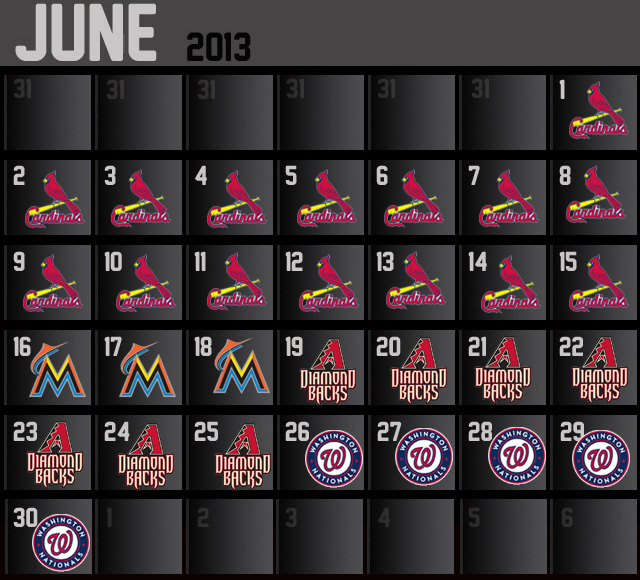 As you can see, the Nationals and Davey Johnson and the Golden Terror have ensured that they'll keep the belt through at least Monday, when they renew their feud with the hated Phillies, who themselves have sinister designs on ... the Eye On Baseball Heavyweight Championship.
(A wink of the CBS eye in the direction of commenter "BootBuster," who suggested that managers should play a more vital role in this ongoing saga.)
Despite an awful month, the Dodgers are again NL West champions

The record of 38 previously belonged to Hall of Famer Frank Robinson

The report also says that Jeter had outgoing president David Samson do the firing
This wasn't a traditional hidden ball trick, but the Blue Jays pulled it off

The Tigers essentially fired Brad Ausmus on Friday, but things are going to be ugly for a...

The club made the announcement on Friday