David Wright, Mets talking multiyear, but $16M option due up first
The Mets and Wright would love to make Wright a Met for life. But the first order of business is the option, which the Mets plan to exercise.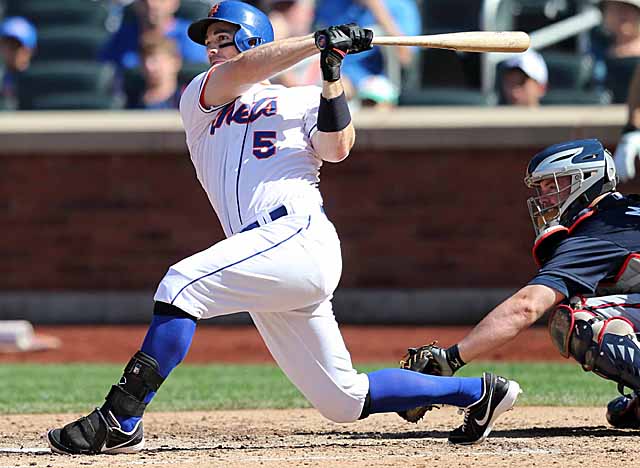 Both Wright and the team have expressed interest in making the star third baseman a Met for life. (Getty Images)
The Mets and David Wright are in negotiations on a long-term deal, but assuming no multi-year deal can be completed by Wednesday, the Mets will pick up his $16 million option.
The Mets and Wright are thought to have made a bit of progress in multiyear talks, though negotiations were said to be slow by some. Mets ownership wants talks kept under wraps, so it's hard to know specifics.
Both sides have expressed hope a deal can be worked out to make Wright a Met for life. The Mets were said willing to start at about $100 million, it was reported here a few weeks ago. However, they see cross-town third baseman Alex Rodriguez as well as others as cautionary tales about contracts taking players into their late 30s and even 40s.
The Mets originally had hopes to make Wright's option date as a soft deadline of sorts for a multiyear deal, but it is believed the sides will keep talking after the option is exercised. The deadline to pick up Wright's $16 million option was for three days after the World Series, which is Wednesday.
The World Series ended as quickly as was possible with a four-game sweep. The Mets' other option would be to buy Wright out for $1 million, but that was never a consideration. Wright hit .306 with 21 home runs and 93 RBI this year.
MLB can unilaterally implement rule changes

If the MLBPA wants to fix MLB's economic system, it should push for more money for young p...

Fans aren't happy Gerrit Cole and Andrew McCutchen have been traded away
Acuna is arguably the best prospect in baseball

Kent had a good career, particularly with the bat

This would undoubtedly be the worst trade in Miami Marlins history