David Wright went 0-for-6 with four K's and it was worse than it sounds
The rare 0-for-6, four-strikeout night that was worse than it looks.
• 1 min read
Considering everything David Wright has been through and has to go through in order to suit up, it's safe to say he's having a good season. His OPS+ is almost identical to last season's mark, and he's just a few days removed from a two home-run game. That's good, because he might need a pick-me-up after a brutal Wednesday night effort against the Phillies: he went 0-for-6 with four strikeouts.
Believe it or not, Wright's line doesn't tell just how poorly he performed. To wit:
David Wright has missed on 10 of his 11 swings (90.9%) today. Entering today, his previous high dating back to the start of 2015 was 45.5%.

— Inside Edge (@InsideEdgeScout) April 21, 2016
Wright received one more at-bat following that tweet, and made contact on his final swing. Still, how does a big-league hitter -- one as good as Wright -- whiff on 10 of his 12 swings?
The answer is by not having a beat on the opposition's offspeed pitches. Seven of Wright's 10 whiffs came on non-fastballs, including three on Jeremy Hellickson changeups -- the rest of the Mets, by the way, combined to swing and miss on three Hellickson changeups. Predictably, Wright took a lot of empty swings on pitches down or below the strike zone: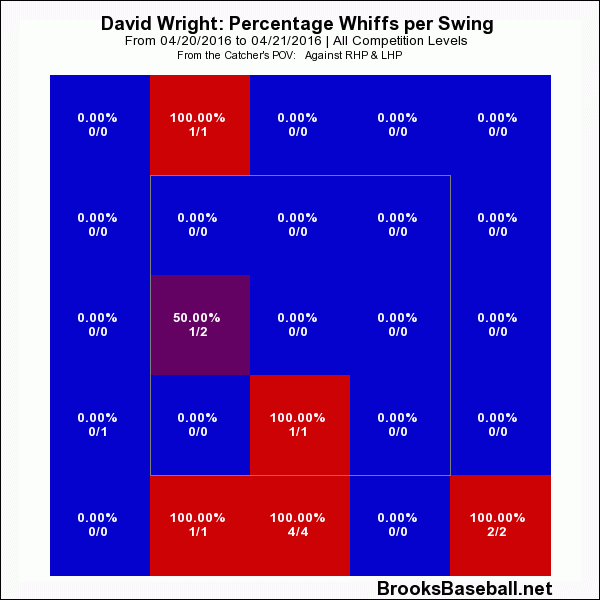 None of this is to mock Wright -- who, again, is having a good season amid difficult circumstances. It just goes to show that when it's not your night, it's really not your night.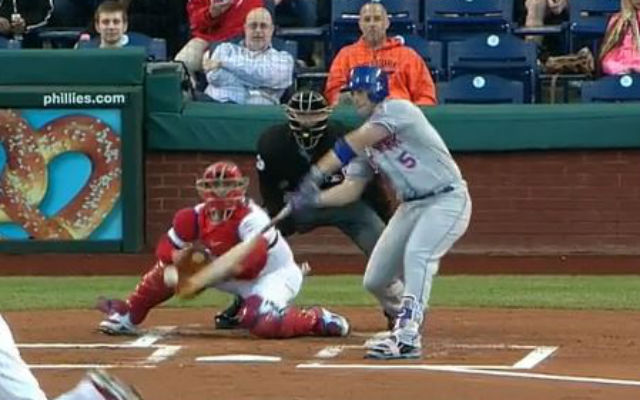 Our annual look back at the preseason predictions and rankings shows lots of good and bad

Keep it locked right here for everything you need to know about the world of baseball Tues...

There have been several racially charged incidents at Fenway Park this year
Washington's right fielders have sputtered offensively since Harper went down

The good news? Wichita still has a chance to win the series Tuesday night

The 2017 season is going to shatter the all-time collective home run record