Derek Jeter says he is 'saddened by whole situation' regarding A-Rod
Yankees captain Derek Jeter spoke publicly for the first time since Alex Rodriguez's suspension on Wednesday. He said he is ""saddened by whole situation."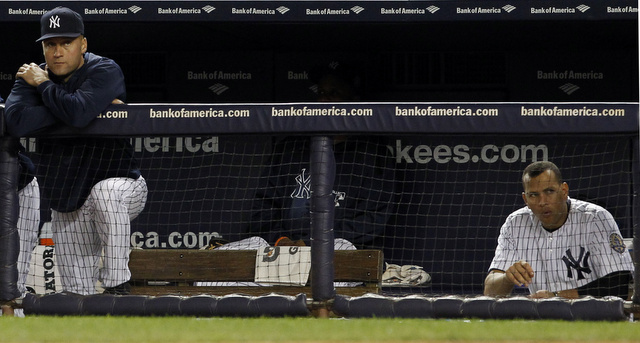 MORE: FA tracker: position players | FA tracker: pitchers
This has been a busy offseason for the Yankees but a relatively quiet one for Derek Jeter. The team's captain missed all but 17 games of the 2013 season due to various leg injuries, and he has spent the winter rehabbing and preparing for the 2014 campaign.
Of course, the Yankees have much bigger things going on. Rather than discussing his rehab, Jeter answered questions about Alex Rodriguez and his record 162-game suspension during a charity event in Tampa on Wednesday. Here's what he had to say:
At Tampa charity event, #Yankees Jeter says he is "saddened by whole situation" w/A-Rod and that it's been "messy" but not much else

— Marc Topkin (@TBTimes_Rays) January 16, 2014
Jeter and A-Rod have always seemed to have a relationship that is ... complicated. They appear to have a great working relationship on the field but have reportedly kept their distance behind the scenes. There's nothing wrong with that; not everyone on a team is best friends. But when you're talking about Jeter and A-Rod, it's a big deal. Anyway, calling the situation "messy" is the understatement of the year.
Oh, and just for the record, Jeter did tell Topkin he is feeling fine and will begin baseball workouts on Monday.