Dodgers agree to one-year deal with Paul Maholm
The Dodgers have worked out a one-year contract with left-hander Paul Maholm. He was already in the team's clubhouse this morning.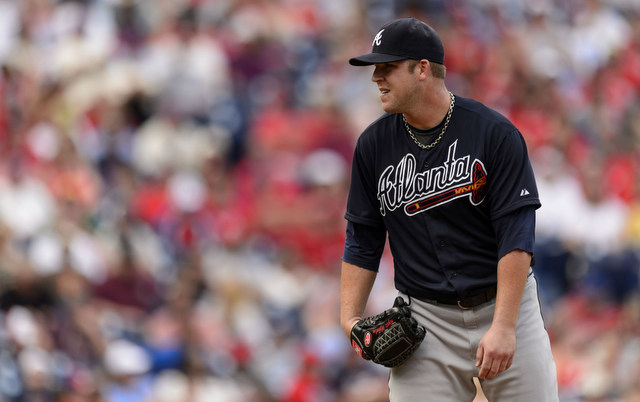 MORE: FA tracker: position players | FA tracker: pitchers
UPDATE: The Dodgers have indeed agreed to a one-year contract with Maholm, the team announced. He will earn $1.5 million with significant incentives.
* * *
According to multiple reports, the Dodgers appear to have a deal in place with left-hander Paul Maholm. He already has a locker set up in the clubhouse at the team's spring training complex.
Maholm, 31, went 10-11 with a 4.41 ERA (88 ERA+) in 153 innings and 26 starts with the Braves last season. He also missed time with wrist and elbow problems. Maholm has been the quintessential league average workhorse in recent years.
The Dodgers were looking to add a veteran fifth starter behind Clayton Kershaw, Zack Greinke, Hyun-Jin Ryu and Dan Haren. They had interest in Bronson Arroyo before he signed with the Diamondbacks.
Dodgers' pitchers and catchers report on Saturday.
Marcell Ozuna figures to be the next Marlins star on the move

Several relievers have signed in the last two days

Several teams are interested in the switch-hitting first baseman
Neshek and the Phillies are closing on a two-year contract

And the team that first drafted Cole is interested

This scout was SUPER into Jeter