Don Mattingly will return to manage Dodgers despite differences
The Dodgers and manager Don Mattingly have worked it out a couple days after Mattingly expressed displeasure at a season-ending press conference.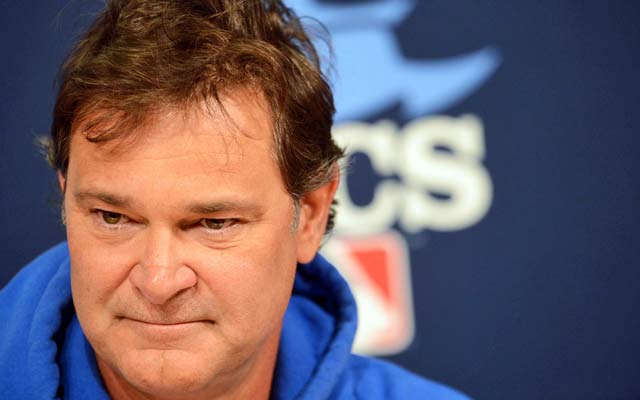 BOSTON -- Don Mattingly and the Dodgers have worked it out, and he will return to manage the team for at least 2014, sources said.
The Dodgers and Mattingly are still working out the final details, and it remains to be seen whether he might have his one-year guarantee extended.
He has said all along he loved managing in LA. However, Mattingly expressed his disapproval with the way things went in 2013 at the team's year-ending press conference. While the Dodgers were surprised at his negative take, the sides decided it would be best to stay together.
"I love it here, but I don't want to be anywhere I'm not wanted," Mattingly had said at the press conference that raised eye brows around the game.
Mattingly's option for 2014 vested, but he expressed displeasure at having to manage as a lame duck last year, so many wondered whether he would ultimately come back.
Mattingly told friends he didn't feel right about failing to honor his contract, despite his irritation.
Fowler suffered a knee injury at Chicago's Guaranteed Rate Field

The lefty starter is coming off a terrible season

After acquiring Ian Kinsler and Zack Cozart in recent days, the Angels are trending upward
Cozart's coming off a big season as the Reds' shortstop

The veteran slugger spent the last eight seasons with Cleveland

The Padres may be poised for an active winter